Interview: Glenn Williams IVs Selwyn Manning on Why Australia & NZ Have Taken A Softly Approach Over Papua New Guinea's Crisis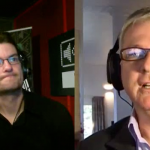 Introduction: As Papua New Guinea struggles to maintain order in the face of two clashing political factions, its two southern neighbors Australia and New Zealand are compelled to tread a soft diplomatic line rather than risk destroying progressive rapprochement with a possible new political order.
Concerns that civil unrest may flare inside Papua New Guinea have intensified in the past two months as lines of division within PNG's legislature, judiciary, and security apparatus worsen. New Zealand's High Commission in Papua New Guinea is monitoring political developments and the security situation in PNG closely.
For more, See: 36th-Parallel.com Analysis – The Papua New Guinea Crisis — Australia and New Zealand's Challenge