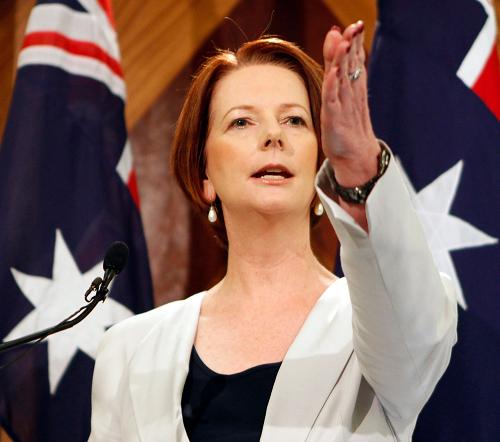 36th-Parallel Regional News Round-Up – May 03 2012
36th Parallel Assessments
[RSSjb feed="feed://36th-parallel.com/feed/" num="5″ pubdate="true" excerpt="false" charex="250″ list="ul" target="_blank" pubauthor="false"]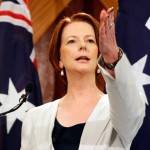 Australia/New Zealand/Papua New Guinea: – Analysis by Selwyn Manning – As Papua New Guinea struggles to maintain order in the face of two clashing political factions, its two southern neighbors Australia and New Zealand are compelled to tread a soft diplomatic line rather than risk destroying progressive rapprochement with a possible new political order. Concerns that civil unrest may flare inside Papua New Guinea have intensified in the past two months as lines of division within PNG's legislature, judiciary, and security apparatus worsen. New Zealand's High Commission in Papua New Guinea is monitoring political developments and the security situation in PNG closely. See, 36th Parallel Analysis Report.
New Zealand: 95bFM/36th-Parallel/LiveNews Radio Interview Simon Maude & Selwyn Manning – Leaked Docs See McCully Seek Witch Hunt At MFAT – A witch hunt is on inside the Ministry of Foreign Affairs and Trade after a classified Cabinet paper prepared by Foreign Affairs Minister Murray McCully was leaked Wednesday. The classified Cabinet Paper ended up in the hands of Labour's foreign affairs spokesperson Phil Goff who subsequently made public the main points. The Cabinet Paper confirmed the National-led Government would accept a reduction in the number of job cuts at MFAT – down from an initial 304 personnel cuts to 146. The paper notes that by getting rid of 146 staff will save the Government $12 million. But McCully has indicated the government still wants at least $24million saved. MFAT chief John Allen is apparently intent on carving up to $40m off his budget. See, LiveNews.co.nz Interview Report.
New Zealand: New Zealand foreign affairs Minister Murray McCully says it's no secret the restructure of the Ministry of Foreign Affairs and Trade will not be as drastic as initially thought. Documents leaked to Labour foreign affairs spokesman Phil Goff showed a reworked plan for the ministry would cut 146 jobs, down from 304. The expected savings are now $12 million (US$9.7 million), little more than the cost of the $9 million (US$7.2 million restructuring. See, PINA Report.
Fiji: Former Fiji Prime Minister Laisenia Qarase, says he doubts a new political party made up of members of the military regime, would attract much support among voters. There's increasing speculation in Fiji that members of the military will contest the elections planned for 2014. Qarase has told Pacific Beat he can't see who would vote for them. "I have a lot of doubts that a party dominated by the military hierarchy will get much support in this country because every aspect of life in Fiji has got worse so i don't know where the support is going to come from," he said. See, PINA Report.
Fiji: The Republic of Fiji Military Forces (RFMF) will prioritise the constitutional process already set out by the Prime Minister Commodore Frank Bainimarama as the nation prepares for the 2014 polls. This was the message the Pacific Islands Ministerial Contact Group heard from the RFMF Chief of Staff Brigadier-General Aziz Mohammed in their meeting on Tuesday. Speaking to the Fiji Sun yesterday, Brigadier-General Aziz said the Ministerial Contact Group questioned him about the return of the soldiers to the military barracks after a new Government is in place after the general elections. See, PINA Report.
Fiji: Fiji's former Prime Minister and Native Land Trust Board chairman Laisenia Qarase, former NLTB general manager Kalivati Bakani and former NLTB director Keni Dakuidreketi have pleaded not guilty to charges relating to a loan to Pacific Connex. The trio appeared in the High Court in Suva this morning before Justice Priyantha Fernando and had their charges read out. In a packed court room this morning Qarase, Dakuidreketi and Bakani appeared to answer charges relating to alleged defraudment of the Native Land Trust Board. See, Fiji Live Report.
Fiji: The Fijian government will be open to dialogue to its neighbours New Zealand and Australia. Acting Prime Minister and Attorney general Aiyaz Sayed Khaiyum said there is a need to have an open mind when dealing with issues regarding Fiji and its future. "Australia and New Zealand like McCully said is part of the Pacific Region. A lot of Fijians now live in both countries. See, Islands Business Report.
Bougainville: Bougainville Copper Ltd (BCL) remains committed to reopening of the controversial Bougainville copper mine, according to chairman Peter Taylor, The National reports. He reaffirmed at BCL's annual general meeting in Port Moresby on Tuesday that the vision to return to active exploration and profitable mining remained, with active support of local stakeholders. "We face the coming year with enthusiasm for the tasks ahead, and anticipate good progress toward the vision of reopening the mine," Taylor said. See, Malum Nalu Report.
Solomon Islands: The Royal Solomon Islands Police Force now have a Police Commissioner who was officially sworn in this week.
Governor General Sir Frank Kabui appointed John Michael Langsley to the position last Sunday, an appointment which was announced in early March by Prime Minister Gordon Darcy Lilo. Langsley was sworn in this week at a ceremony witnessed by Prime Minister Lilo, Police Minister, Hon. David Tome, the Royal Solomon Islands Police Force senior officers and other senior government officials. See, Solomon Times Report.