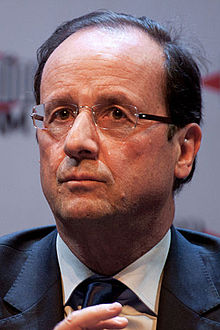 36th-Parallel Regional News Round-Up – May 07 2012
36th Parallel Assessments
[RSSjb feed="feed://36th-parallel.com/feed/" num="5″ pubdate="true" excerpt="false" charex="250″ list="ul" target="_blank" pubauthor="false"]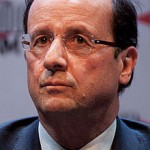 France/French Polynesia: Left-wing candidate François Hollande has defeated incumbent Nicolas Sarkozy in Sunday's runoff, exit polls say, becoming the first Socialist to win a presidential election since François Mitterrand in 1988. According to Ipsos polling institute, the left-wing candidate took 51.7 percent of the vote to incumbent Nicolas Sarkozy's 48.3 percent. Celebrations are underway at the iconic Place de la Bastille in central Paris, the same spot where the last Socialist to win a presidential election, François Mitterrand, celebrated his first victory back in 1981. See, PINA Report.
Fiji/Australia/New Zealand – (Pacific Scoop / Pacific Media Watch): New Zealand Foreign Minister Murray McCully and his Australian counterpart Bob Carr have received strong assurances that Fiji is well on its way to democracy and have acknowledged that Fiji "is in a state of transition". McCully, who is chair of the Forum Ministerial Contact Group visiting Fiji, today said the outlook was "very positive" but there was still concern over basic freedoms being observed. "We were encouraged by the reports we received today about the firm intention to hold elections in 2014 and the reports about the machinery put in place to make those elections possible," he said. See, Pacific Media Centre Report.
Fiji: Report – By Nanise Loanakadavu in Suva – The isolation of the Pacific Island Forum from Fiji is really a blessing in disguise for Fiji and Fijians, says Prime Minister Commodore Voreqe Bainimarama. He believes Fiji has become more independent then it has ever been. Commodore Bainimarama was reacting to claims made on Radio Australia by New Zealand's Foreign Affairs Minister and chairman of the Pacific Islands Forum Ministerial Contact Group, Murray McCully. McCully had told Radio Australia that Commodore Bainimarama would form a political party. "I don't know that it's going to be simply a military party, I wouldn't be surprised if there were elements from inside the military and out who end up in such a party," McCully said. See, Pacific Scoop Report.
Pacific Region/Australia: There are fears foreign aid to Australia's South Pacific neighbours could be in for a chop in next week's budget and experts say that would leave the door open to an ever increasing Chinese influence in the region. Australia has committed to a doubling of its aid budget to about $8 billion by 2015, but there is concern that next week's budget could slash that target. Professor Stephen Howes, director of International and Development Economics at ANU, says the Government could even scrap the plan altogether. See, PINA Report.
Papua New Guinea: Papua New Guinea's ex-prime minister Sir Michael Somare has said he will stand for re-election in June. But the veteran leader has hinted he will step down in the coming parliamentary term. Sir Michael, 76, made the announcement at a National Alliance fundraiser in Port Moresby yesterday. "Many of you are thinking, what's this old man, this damn old man, going to do next," Sir Michael said. See, PINA Report.
Fiji: Soqosoqo Duavata Ni Lewenivanua leader Laisenia Qarase, Fiji Labour Party leader Mahendra Chaudhry and former Opposition Leader Mick Beddoes have agreed to put aside their differences and work together to move Fiji forward. Qarase said after meeting the Pacific Islands Forum ministerial contact group, the three parties have managed to put their differences aside and work towards moving Fiji forward. Qarase said they will be meeting other political parties to discuss the constitution consultation process soon. See, Fiji Live Report.