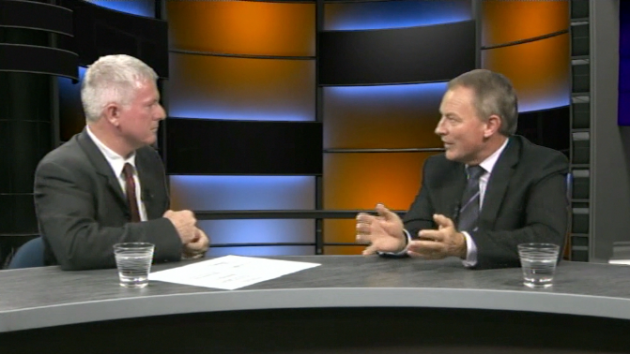 Interview: Selwyn Manning IVs Labour's Foreign Affairs Spokesperson Phil Goff On NZ's UN Security Council Bid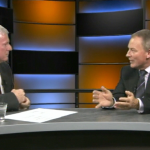 Triangle TV, LiveNews.co.nz: Important Points – New Zealand's former Foreign Affairs Minister Phil Goff reveals that Australia's former PM Kevin Rudd, abandoned a pledge agreed in 2004 between Canada, New Zealand and Australia, that New Zealand would be next among the CANZ group to bid for a non-permanent seat on the United Nations Security Council (for 2015-16). In this interview Phil Goff reveals that on appointment as Australia's Prime Minister, Rudd unilaterally announced Australia would make a run for a UNSC seat ahead of New Zealand.
Script: New Zealand's Foreign Affairs Minister Murray McCully says the United Nations Security Council must step up and make "hard decisions" to resolve the entrenched conflict in Syria – We'd hoped to ask him what he meant by that – But he declined our invitation to appear on this programme.
New Zealand has five troops on stand-by to join the UN observation team in Syria – and our Government supports the Australian decision to expel the Syrian ambassador who's accredited to represent the Assad government on both sides of the Tasman Sea.
But Syria is just one of a range of contentious foreign affairs issues on our political agenda at the moment.
Others include New Zealand's long term commitment to Afghanistan following the international military withdrawal, the refocusing of our diplomatic representation around the world, and our campaign to secure a seat on the UN Security Council in 2015.
Selwyn Manning's been exploring those issues with former Foreign Affairs, Trade and Defence Minister – and current Labour Party spokesperson on foreign affairs Phil Goff.
Questions include:
The National-led Government has announced it is openly campaigning for a non-permanent seat on the United Nations Security Council (term 2015-16).
1: How would you rate New Zealand's chances?
2: What effect will Australia's bid for a non-permanent seat from 2013-14 have on New Zealand's campaign?
3: One would presume you were briefed on New Zealand's foreign affairs and security strategy through the last term and certainly as Labour's spokesperson on foreign affairs. Has New Zealand coordinated its campaign with that of Australia?
4: Presumably, New Zealand has the support of the CANZ voting block (Canada, Australia, New Zealand), it is possible it has the support of the Obama Administration, but to be successful does it need broader support from the BRIC nations, and non-alligned nations – Russia and China for example?
5: For New Zealand to gain a seat on the UN SC it will have to take on Turkey – on the face of it that seems a tough game to play don't you think?
6: To gain the support of Russia and China, would New Zealand needs to polish up on its independent nation credentials?
7: How do you compare New Zealand's current foreign affairs strategy (closer security relations with the US and NATO) to that of the Labour-led Government of 1999-2008?
8: Anticipating that New Zealand could likely be led by a Labour Government in 2015-16 – would Labour return New Zealand to a more independently aligned foreign security policy?
The Beatson Interview broadcasts weekly on Triangle TV and webcasts on Livenews.co.nz.