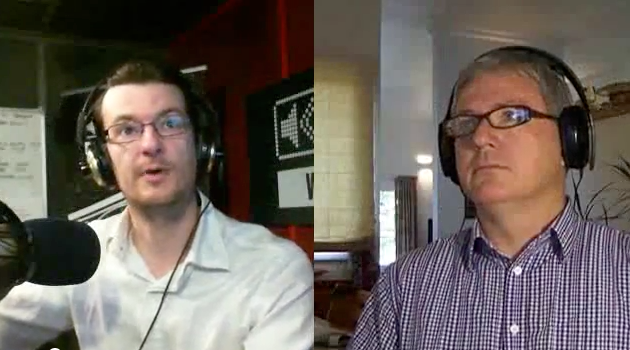 Interview: Glenn Williams IVs Selwyn Manning On NZ Govt's Pre-Budget Announcements
In the lead up to New Zealand's budget 2012, Selwyn Manning and Glenn Williams discuss a shift in the New Zealand Government's ideological agenda. The Government's recent announcement that it will roll out its performance pay for teachers policy is analysed.
Also discussed, is the Government announcement, via its chief executive of the Ministry of Foreign Affairs and Trade, that 79 diplomats and support staff will be stood down. While under pressure from the public, stakeholder groups, and senior diplomats within the Ministry, the New Zealand Cabinet has backed off its plan to slash 304 MFAT staff. But the Ministry's chief executive warns that more cuts are on the table as he pursues an instruction to slash $24 million (New Zealand Dollars) from its annual budget.
MFAT Chief Executive John Allen says: "The Ministry will be better placed to deliver on the Government's priorities by focusing our operations in markets that are important to New Zealand's interests.
"The decision will also provide opportunities for talented staff to progress their Foreign Service career," Mr Allen said.
He added that there will be fewer job losses and once the changes have been implemented there will be 23 fewer foreign policy staff and 56 fewer corporate services staff.
However, what also concerns MFAT diplomats and staff is Allen's admission that the change programme and cuts are "on-going" and that the Government is on track "to deliver $24 million per year" in savings. It appears further staff cuts and the disestablishment of foreign affairs posts abroad are likely.
See John Allen's statement on 36th-Parallel.com.
This State Of It bulletin broadcasts live on KiwiFM, and webcasts live on RadioWammo.co.nz and LiveNews.co.nz.