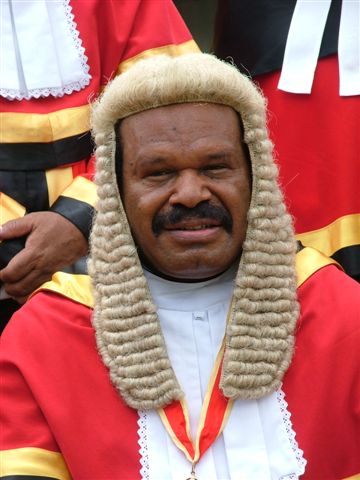 36th-Parallel Regional News Round-Up – April 22 2012
36th Parallel Assessments
[RSSjb feed="feed://36th-parallel.com/feed/" num="5″ pubdate="true" excerpt="false" charex="250″ list="ul" target="_blank" pubauthor="false"]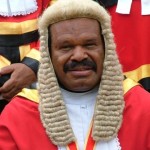 Papua New Guinea: 36th Parallel Analysis & Forecast – Paul Buchanan writes the ongoing political crisis in Papua New Guinea (PNG) is what is known in comparative politics as an "impossible game:" all major political actors have the ability to veto their opponent's projects but none have the ability to impose their will on all others. The impasse between factions led by current Prime Minister Peter O'Neill and deposed Prime Minister Sir Michael Somare occurs at the apex of a fragile central state apparatus whose authority is already challenged in many parts of the interior and which is rendered by open conflicts between bureaucratic factions, including divisions within the military and domestic armed forces. See, 36th Parallel Report.
Papua New Guinea: There is growing evidence that Papua New Guinea's government may move to sack the electoral commissioner, removing a steadfast obstacle to parliament's vote to suspend the June election by six months. An apparent legal flaw in Andrew Trawen's reappointment as electoral commissioner in 2010 was discussed on Thursday at a government appointments committee meeting chaired by Prime Minister Peter O'Neill and attended by Opposition Leader Dame Carol Kidu. Trawen is a steadfast opponent of parliament's vote two weeks ago to suspend the elections by six months. See, PINA Report.
Papua New Guinea: A former Papua New Guinea chief justice Sir Arnold Amet says outside help may be needed to overcome the country's constitutional crisis. With rival administrations claiming legitimacy and parliamentary votes purporting to nullify Supreme Court rulings, Sir Arnold said the demarcations between the three principal arms of government are being undermined. Sir Arnold, who is the attorney-general in the Somare-led administration, said PNG has now seen a series of unconstitutional actions by the O'Neill government. See, PINA Report.
Papua New Guinea: Papua New Guinea's recent surge in natural resource projects has had a spin-off effect on other sectors, thus giving the country a positive near-term outlook for its economy, which is expected to see GDP growth reach 8% this year. However, the government has been advised to tighten its management of revenues from mining and natural gas projects, as well as curtail spending to ensure expansion remains stable moving forward. In February, the International Monetary Fund (IMF) said Papua New Guinea (PNG) continues to see high growth due to elevated commodity prices and the construction of a liquefied natural gas (LNG) project, with the benefits seen in the construction and transportation sectors. See, Malum Nalu Report.
Solomon Islands: The Rural Development Ministry has clarified that at no time did the Taiwanese Embassy paid $5.5 million to the Government as claimed by the former member of parliament, Charles Dausabea. The ministry's permanent secretary Selina Boso in a statement yesterday said the Republic of China (ROC) Taiwan funds was never released to the Prime Minister and his government members as stated by Dausabea. "What Dausabea claimed to be disbursed to the government members had been appropriated under the development budget head 498 of the Rural Development ministry in the 2011 Supplementary Bill (No. 1 of 2011); that has now been gazetted as the 2011 Supplementary Appropriation Act 2011," Ms Boso said. See, Solomon Star Report.
Australia/PNG: PORT MORESBY, PNG (PACNEWS) —- Australia should ease visa requirements for Papua New Guinea citizens, says Prime Minister Peter O'Neil. PM O'Neill has asked Foreign Minister Ano Pala to initiate dialogue with Australia because Papua New Guineans continue to experience a tough time when trying to enter the country. He said Papua New Guinea issues holders of Australian passports visas on arrival, and has been doing so since independence. Australia should think about how far it can go towards returning the courtesy. See, Islands Business Report.
Tonga: NUKU'ALOFA, Tonga (AFP) —– Boasting pristine waters teeming with whales and dolphins, and unspoiled scenery dotted with tropical hibiscus and frangipani flowers, Tonga paints a postcard-like Polynesian scene. But beneath the idyllic image of the "Friendly Islands" lies a country mired in poverty where thousands face hardship due to lost remittances because of global financial woes. "I think when you go down to the grassroots, people are really feeling hardship," said publisher and broadcaster Kalafi Moala, adding that financial difficulties had become pronounced since the 2008 global economic crisis. See, Islands Business Report.
Samoa/China: A signing between Prime Minister, Tuilaepa Sa'ilele Malielegaoi and the Minister of Commerce for China, Chen Deming, has secured several projects for the development of Samoa. The ceremony was held at the Prime Minister's office in the presence of Foreign Affairs officials and delegates from China. There were two different agreements signed. The first included the Agreement on Economic Technical Cooperation between Samoa and China. See, Pasifik Media Association Report.
Fiji: Fiji's Prime Minister Commodore Frank Bainimarama has given his assurance that the iTaukei chiefly system remains intact. "Fiji's iTaukei heritage is a distinct and fundamental aspect of Fiji and this cannot be denied," the Prime Minister said. He was replying the letter from Rewa paramount chief, Na Gone Marama Bale na Roko Tui Dreketi Ro Teimumu Kepa. See, PINA Report.