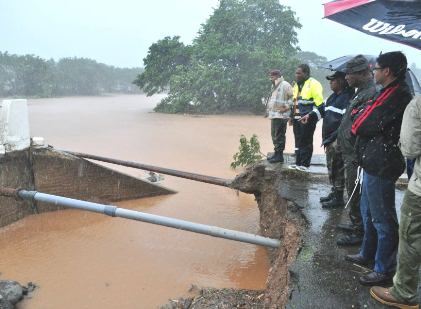 36th-Parallel Regional News Round-Up – April 02 2012
36th Parallel Assessments
[RSSjb feed="feed://36th-parallel.com/feed/" num="5″ pubdate="true" excerpt="false" charex="250″ list="ul" target="_blank" pubauthor="false"]
French Polynesia: 36th Parallel Analysis and Futures Forecast – By Paul Buchanan writes that in another post-colonial legacy, France's budgetary cutbacks within the context of European Union crisis and austerity have had a repercussive effect on French Polynesia. This will be seen in the impact the upcoming French elections have on political stability in the "French Overseas Country/Collectivity" (the first round is held on April 22, with a run-off vote two weeks later). See, 36th Parallel Report.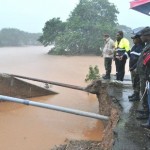 Fiji: David Robie writes from Nadi: "Never a dull moment – we make waiting fun," says a Vodafone billboard promoting its latest products in Fiji's Nadi international airport. "Power to you." But for hundreds of tourists and Fiji Islanders waiting today to get on board five cancelled flights to Australia, New Zealand and beyond, there was little fun. People told stories of anguish over ruined tropical holidays of a lifetime, ripoffs in adversity and frustration. See, Pacific Scoop Report.
Fiji/New Zealand: Prime Minister John Key says New Zealand is on standby to help Kiwis stranded by floodwaters in Fiji, as authorities there warn tourists to stay away. Severe weather has pounded Fiji, killing at least four, as flash floods bring down power and water supplies over the weekend. Fiji's Permanent Secretary for Information Sharon Smith-Johns told Radio New Zealand today that the death toll was now at four. See, PINA Report.
Fiji: Fiji's Meteorological Service has issued a gale and flood warning for the west of the country as the tropical depression that could turn into a cyclone in the next six to 12 hours gets closer. The gale warning is in place for Viti Levu, Yasawa and Mamanuca group, Southern Lau group, Kadavu and nearby smaller islands. A strong wind warning remains in force for the rest of the Fiji group and a severe flood warning is in force for all major rivers, streams and low lying areas of Viti Levu. See, PINA Report.
New Zealand/Fiji: New Zealand foreign Minister Murray McCully has set out new terms under which New Zealand might relax some of its sanctions on the Fijian Government led by Commodore Frank Bainimarama. McCully said that if Fiji were to request that New Zealand should exempt new civilian appointees to the cabinet or to permanent secretary's roles coming in to replace military people currently occupying those roles, "then we'd certainly consider lifting the sanctions as far as those individuals were concerned… Because it is true that that is an impediment," said McCully said while speaking on TV3's "The Nation". See, PINA Report.
Papua New Guinea: Prime Minister Peter O'Neill has formally announced a troop call-out to the resource rich Hela region of Papua New Guinea amid ongoing disruptions to mining activity. Troops will be sent to both Enga and Southern Highlands provinces on Monday to bolster a police presence amid ongoing law and order issues. On Thursday, hundreds of illegal miners reportedly converged on the Polgera gold mine in Enga, threatening and injuring staff and destroying equipment. Road blocks in the Southern Highland town of Tari have disrupted parts of the massive Exxon-Mobil lead PNG Liquefied Natural Gas project. Papua New Guinea: See, Malum Nalu Report.
Solomon Islands: Secretary of the US Navy Ray Mabus has reiterated the ongoing ties of friendship that bind the United States of America and Solomon Islands during a meeting with Acting Prime Minister and Minister for Finance Rick Hou last week. Mabus paid a two-day visit from the 30th to the 31st of March as part of the United States Commemoration of the 70th Anniversary of the United States Marine landing at Guadalcanal. See, Solomon Times Report.
New Zealand: Foreign Minister Murray McCully will travel to Beijing tomorrow for an official bilateral visit. The 40th anniversary of diplomatic relations between New Zealand and China and the launch of the New Zealand China Strategy are two key subjects Mr McCully will discuss with his counterpart, Foreign Minister Yang Jiechi, during the three-day visit. "The 40th anniversary is an opportunity to celebrate the goodwill between China and New Zealand, and to further build on trade and other links between our two countries," Mr McCully says. See, Business Scoop Report.
Samoa: Efforts to protect the forest received a three-million-tala boost yesterday, thanks to Japan. The assistance for the Forest Preservation Project, an initiative of the Ministry of Natural Resources and Environment (MNRE), was presented by the Honorary Consul of Japan, Tupua Fred Wetzell. The assistance included vehicles, heavy machinery and labour and technical tools. Tupua said Japan, especially JICA, was keen to help protect and preserve the natural beauty of Samoa. "According to international reports deforestation, particularly in the tropics is one of the major causes of the increase of green house gas emissions," Tupua said. "There has been a great deal of discussion here in Samoa about the impact of deforestation and the need for forest management. See, Samoa Observer Report.