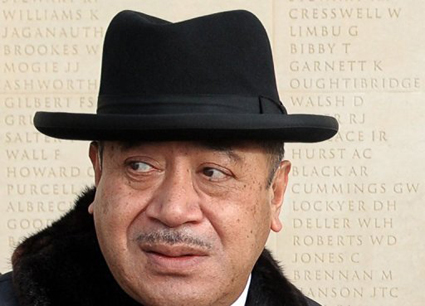 36th-Parallel Regional News Round-Up – March 21 2012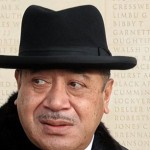 Tonga:
The body of King George Tupou V will arrive in Tonga next Monday and his state funeral and burial will be held at the Royal Tombs, Mala'e Kula, Nuku'alofa, on Wednesday, March 28, Matangi Tonga Online reports. Paula Ma'u, the Secretary for Information and Communications, told MTO today that the late king would lie in state at the Royal Palace in Nuku'alofa for two days, before his burial on Wednesday.
See, Pacific.Scoop Report.
Tonga: Tonga will hold a state funeral for its king on 28 March. King George Tupou V died Sunday in Hong Kong at age 63. The cause has not been released. King George's body will be flown from Hong Kong to Nukualofa on a Chinese charter plane. Government spokesman Paula Mau said his body will be flown home and arrive in the small Pacific island nation on Monday. The body will lie in state for two days at the royal palace in the capital, Nuku'alofa, before being transported about 300 meters (1,000 feet) to the royal tomb. See, PINA Report.
Bougainville: BUKA (Radio New Dawn On Bougainville / Pacific Media Watch): Three Starship's ships owned by Peter Sharp – Solomon Queen, Kopra 1 and Kopra 4 – were set on fire on the early hours of today, New Dawn on Bougainville community radio reported. A fire was lit on the Solomon Queen which was tied to the two other ships. They were then released from mooring at the Buka wharf. The three ships then drifted with the tide towards Sohano island. The incident occured around 1am and by 9am the fire had spread to the two other ships. See, Pacific Media Centre Report.
Fiji: There will be no more coups in Fiji, that's the word from the Fiji Military Forces. Military spokesperson Colonel Mosese Tikoitoga said the coup culture will be brought to an end with the formulation of a new constitution. Tikoitoga says coups which began in 1987 ignited due to racial discriminations brought about by previous constitutions. He said the view that one is superior than the other, was passed on to the next generation through Fiji's constitution and that is why it is important to have an impartial national document to put a full stop to coups. See, PINA Report.
Papua New Guinea: InterOil yesterday (Monday) announced a net profit US$17.7 million for the year ended December 31, 2011, despite all the negative publicity it has been receiving in 2011 about its Gulf LNG project and its fallout with the Papua New Guinea government, The National reports. The Gulf LNG project was expected to have liquefied and exported gas from the Elk and Antelope gas fields in the Gulf province. Last September, however, the InterOil-proposed Gulf LNG project was dumped by cabinet on grounds that it deviated from the original project agreement. See, Malum Nalu Report.
For Up To The Hour Pacific Regional News, See 36th-Parallel's OSI Pacific Resources (Media) section (Security Level-B).