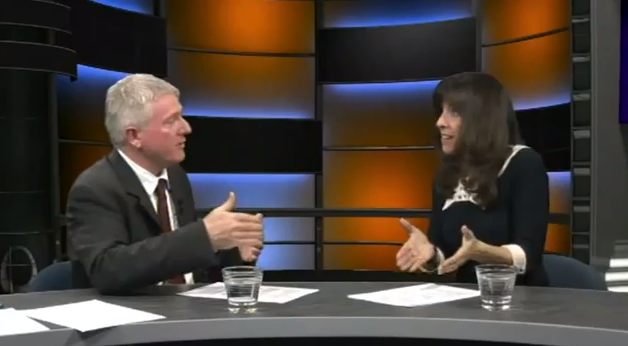 Opposition Grows Against New Zealand Government's Anti-Boat People/Asylum-Seeker Deterrent Legislation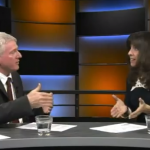 TriangleTV Interview: Selwyn Manning With Tracey Barnett – Asylum Seeker Laws – September 10, 2012.
The New Zealand National-led Government has initiated legislation that, if passed through its final stages of Parliament, will detain asylum-seekers should they arrive at the nation's borders in groups of ten or more.
But has the bill been initiated simply to comply with the wishes of the leading powers within the 'five eyes' security network: USA, Britain, Canada, Australia and New Zealand?
In opposition to the bill Auckland-based journalist columnist and writer, Tracey Barnett, has organised a campaign called We Are Better Than That.
The campaign has the support of prominent performing artists and includes: comedians Jeremy Elwood, Michele A'Court and Oscar Kightley, musician Dave Dobbyn and arts curator and social commentator Hamish Keith.
To learn more about the legislation and the campagn Selwyn Manning interviewed Tracey Barnett at Triangle TV studios.
The Questions:
Q1: What is it about this legislation that has compelled you to campaign against it?
While New Zealand has never had a vessel arrive on our shores carrying more than ten asylum seekers onboard, our Prime Minister John Key says his government has received intelligence suggesting it is now a possibility.
Q2: From the Government's point of view does it have justification for establishing a legal deterrent here?
On the weekend on TVNZ's Q&A programme, ew Zealand Immigration Minister Nathan Guy said:
"In essence, what we want to do here… is send a very strong message that we want to detain and also dissuade those that potentially want to come to New Zealand in a large vessel, ie a boat."
But what about New Zealand's international obligations to the United Nations refugee conventions?
The New Zealand Human Rights Commission has stated: "Proposed changes to the Immigration Act 2009 threaten New Zealand's obligations under the UN Refugee Convention and potentially lack compliance with the New Zealand Bill of Rights Act 1990."
Under that convention New Zealand is obliged to: "… ensure that people who meet the United Nations definition of refugee are granted asylum; and, not to impose any penalties on an asylum seeker based on their mode of entry to New Zealand."
Q3: Is New Zealand currently doing enough as a member of this global village to meet our UN commitments?
It seems the Government's legislation rests on trying to keep away from New Zealand asylum-seekers originating from the South East Asia/Central Asia region.
Q4: Is this political move in keeping with the views of the majority of New Zealanders?
Q4a: AND IF SO, why are Kiwis less tolerant now compared to when the Labour-led Government permitted asylum-seekers from the Tampa vessel to settle in New Zealand?
Would New Zealand Play Its Part In The Wester Pacific?
Q5: Would the National-led Government's legislation make it unlawful should a group of ten or more people seek refuge here, who have fled totalitarianism from our own Western Pacific's so called arc of instability?
Q6: What if fears that global warming will continue to advance at escalating rates, and drive people from Tuvalu and Kiribati to leave their island homes en-mass – to seek asylum from an environmental tyranny – will this legislation be a deterrent against seeking refuge in New Zealand?
Q7: What can viewers do if they want to have a say on this Government proposed bill?
Links: