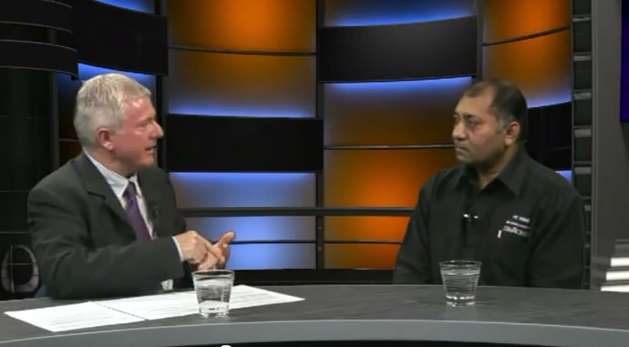 Fiji: Selwyn Manning Interviews Coalition For Democracy In Fiji's Nik Naidu on Fiji's Slow Walk Back To Democracy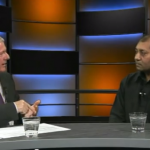 This Week: Selwyn Manning interviews Nik Naidu on Fiji's Slow Walk Back To Democracy – Beatson Interview, Triangle TV, August 6 2012.
Nothing is ever very predictable about the political situation in Fiji – except its unpredictability.
Early last week, foreign ministers from Fiji, Australia and New Zealand announced they'd agreed to restore diplomatic relations and exchange high commissioners.
By the week's end, the Bainimarama administration had jailed the country's last democratically elected leader for a year, and confirmed it was pressing ahead with charges against another former prime minister.
These developments all come on top of confirmation that the New Zealand security intelligence service has been involved in an investigation into an alleged plot to assassinate Fiji's military leader.
Our first guest tonight was not involved in that investigation but he is tracking political developments in Fiji closely. Nik Naidu, is spokesperson for the Coalition for Democracy in Fiji – and he's been talking to Selwyn Manning.
THE RE-ENGAGEMENT
Last week, New Zealand's and Australia's foreign ministers announced both countries would recommence diplomatic relations relevant to Fiji.
Q1: But are New Zealand and Australia relevant and important to Fiji's interests?
Q2: Should Australia and New Zealand position to become relevant to Fiji's broader interests, let's say by lobbying the Commonwealth and EU to resume their financial and technical assistance to Fiji's struggling sugar industry?
The Fiji sugar industry directly and indirectly employs an estimated 180,000 people.
Q3: What about the Pacific Islands Forum. Is it relevant to Fiji after almost six years of estrangement?
WHAT NEEDS TO BE DONE:
Q4: What is the rationale argued by the Coalition for Democracy in its submission to Fiji's Constitution Review Committee?
Q5: How can Fiji move forward both from a security stability viewpoint and economically?
Q6: How can Fiji's indigenous peoples and Indo-Fijians find a way to progressively co-exist culturally and politically?
Q7: How can Fiji's new constitution exhaust the coup culture that has lingered on since the Rabuka Coup?
THE MILITARY RELEASING ITS HOLD ON POWER
Q8: Why would the Republic's military willingly forego power over the people and become subservient to the will of executive government?
Last week former prime minister Laisenia Qarase was convicted of corruption and sentenced to one year's jail. The Bainimarama military regime also announced it will press on with charges against former prime minister Mahendra Chaudhry.
It appears the military is removing any rocks in the road that would potentially pose a threat to a military dominated post election government.
Q9: Why should New Zealand transfer money and assistance over to Fiji now while the military continues on with these sort of tactics?
The Beatson Interview broadcasts weekly on Triangle TV and webcasts on LiveNews.co.nz.