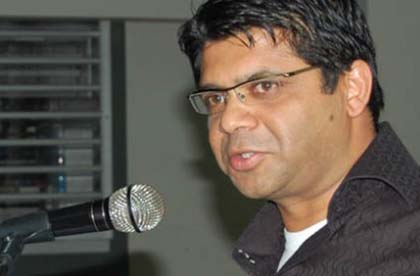 36th-Parallel Regional News Round-Up – April 30 2012
36th Parallel Assessments
[RSSjb feed="feed://36th-parallel.com/feed/" num="5″ pubdate="true" excerpt="false" charex="250″ list="ul" target="_blank" pubauthor="false"]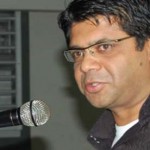 Fiji: Fiji's Acting Prime Minister and Attorney General Aiyaz Sayed-Khaiyum has asked the Pacific Islands Forum Ministerial Contact Group to support the Bainimarama Government's efforts to take the country to the 2014 general election. He made the comment in a statement as two foreign ministers, New Zealand's Murray Mc Cully and Australia's Bob Carr, arrive later today. Sayed-Khaiyum said while Fiji has always been open to engagement, politically isolating policies and exclusionary tactics by some of Fiji's neighbours have created and maintained barriers. See, FijiLive Report.
Fiji: CANBERRA, Australia (AAP) —- The Australian federal opposition is urging Foreign Minister Bob Carr to use a trip to Fiji to re-establish relations with Prime Minister Frank Bainimarama. Senator Carr will be in Fiji today to discuss the country's planned return to democracy with the Pacific Islands Forum Ministerial Contact Group. The contact group meeting comes as the country carries out consultations on a new constitution ahead of promised 2014 elections. See, Island Business Report.
Pacific Region – Pacer-Plus: Analysis – By Professor Wadan Narsey – Everyone knows that PACER Plus negotiations, if successfully conducted by Office of Chief Trading Adviser (OCTA), have the potential for offering major development benefits to Forum Island Country peoples. The most important benefit should be generous access for unskilled guest workers to Australia and New Zealand, to assist in employment of unskilled FIVC people, and the strengthening of remittance flows of valuable foreign exchange, in return for trade liberalization. However, Forum Island Countries (FICs) allege that Australia and NZ are dragging their feet when it comes to the funding of the (OCTA) which is supposed to be the secretariat for PACER Plus negotiations. FICs are also concerned that Australia and NZ are not keen on OCTA doing work on the EPAs with European Union. See, Pacific Scoop Report.
Solomon Islands: (NZ HERALD) – Discussions on the withdrawal of Australian and New Zealand troops from Solomon Islands will begin next month, almost a decade after the crisis that thrust the tiny nation toward violent disintegration. Australian Defence Minister Stephen Smith has already discussed a withdrawal with Solomons Prime Minister Gordon Darcy Lilo, and New Zealand Foreign and Defence Ministers Murray McCully and Jonathan Coleman. Papua New Guinea Prime Minister Peter O'Neill was also briefed this week. Troops from Australia, New Zealand, PNG and Tonga have been in the Solomons since 2003, when the islands' Parliament confirmed a request for urgent assistance following the collapse of law and order. See, Island Business Report.
Solomon Star: A TRADITIONAL reconciliation ceremony was held in Honiara on Saturday to put an end to the ethnic unrest that evolved after a senior diplomat was killed in Honiara a week ago. Five parties; four from Malaita province and one from Makira/Ulawa province were involved in the reconciliation that was organized by the government and police at the police headquarters at Rove. The four parties from Malaita are from Kwara'ae, Kwaio, Baegu and Saua. Family representatives of the late Simon Fuo'o who was brutally attacked and killed at the Central market by thugs were also present. See, Solomon Star Report.
Solomon Islands: Families of four victims attacked in Point Cruz this month met with representatives of the perpetrators in a reconciliation ceremony to stop further retaliations in Honiara. The victims included public servant, Simon Fuo of Kwara'ae, two students – one from Makira, one from East Kwaio and a security officer from Baegu. All four were knifed and beaten up at separate times on Saturday 21 April by a gang of men from Saua, an island group in the Baegu-Asifola Constituency, at the Honiara Central Market. While Fuo had died from injuries sustained from the attack, the other victims survived. See, Solomon Star Report.
New Zealand: New measures to deter people smugglers announced – Measures are being introduced to deter a mass arrival of potentially illegal migrants into New Zealand, Immigration Minister Nathan Guy has announced today. "An amendment to the Immigration Act introduced into Parliament today contains strong measures to deter people smuggling, making New Zealand a less desirable target," says Mr Guy. "The amendments will enable a mass arrival to be detained under a group warrant, rather than under individual warrants as currently happens with asylum seekers. This means Immigration New Zealand will be able to focus on managing immediate risks, rather than being tied up in paperwork and clogging up the courts. See, Scoop Report.