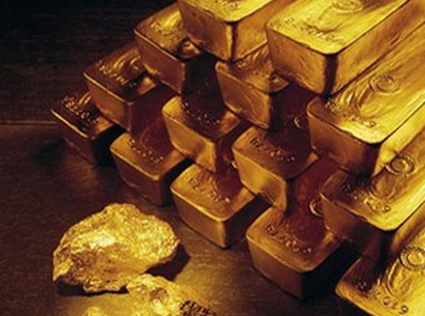 36th-Parallel Regional News Round-Up – April 27 2012
36th Parallel Assessments
[RSSjb feed="feed://36th-parallel.com/feed/" num="5″ pubdate="true" excerpt="false" charex="250″ list="ul" target="_blank" pubauthor="false"]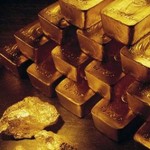 Pacific Region: Analysis – By economist Professor Wadan Narsey – If this was a news release by a geologist, alarm bells would be ringing around the Pacific and international scientific community. But retitle it "Pacific politics tilting to PNG" and the alarm bells would be ringing in Samoa, Tonga and the Cooks (as I am sure they already are). However, if Papua New Guinea ever decides to flex its burgeoning muscles, encouraged by a belligerent Fiji, the alarm bells would be ringing loudest in Canberra and Wellington. Without doubt, Pacific politics is tilting towards the west, drawn by the all-powerful and inexorable gravitational forces of the massive LNG and other minerals wealth being generated in Papua New Guinea (and in West Papua – another sorry saga). See, Pacific Scoop Report.
Papua New Guinea: The five-year term of current parliamentarians ends on July 29 when they lose the associated privileges and power after that, Prof John Nonggorr said. He explained at a seminar held at the National Research Institute in Port Moresby yesterday that the constitution was supreme and the three arms of the government must follow what the constitution says. Nonggorr said Parliament had no powers defer the national election scheduled for June. See, PINA Report.
Papua New Guinea: InterOil has operator for Gulf LNG – By MALUM NALU – InterOil says it has an 'internationally-recognised LNG operator" for the Gulf LNG project, however, is bound by confidentiality agreements not to disclose any names, The National reports. The company's vice-president of capital markets and investor relations, Wayne Andrews, said with the help of its investment banks, InterOil was on schedule to partner with an internationally-recognised LNG operator in order to satisfy the remaining requirements of its 2009 project agreement commitment.
"We are in the process of selecting an internationally-recognised LNG operator for a partner in our project," he said. See, Malum Nalu Report.
Fiji/New Zealand: New Zealand Foreign Minister Murray McCully is to join a high-level Pacific Islands Forum visit to Fiji next week to discuss the island nation's transition from military to civilian rule. McCully, who is to travel to Suva on Monday as a member of the Pacific Islands Forum's Ministerial Contact Group (MCG) on Fiji, Thursday thanked the Fiji administration for its agreement to the MCG visit. "This visit will enable the MCG to resume direct dialogue with Fiji after a significant interval," McCully said in a statement. See, PINA Report.
Solomon Islands: Australia's Defence Minister Stephen Smith says an exit plan is being developed for the defence contingent of the Regional Assistance Mission to Solomon Islands. Mr Smith is in Honiara and met the Solomons Prime Minister, Gordon Darcy Lilo, where the issue was discussed. Mr Smith says he has also had discussions with the PNG and New Zealand governments who also have defence personnel serving with RAMSI. See, Solomon Times Report.
Australia/Indonesia: Illegal fishing has been the focus of a joint Australian Defence Force (ADF) and Indonesian Armed Forces operation that concluded in Darwin today. The third Australian-Indonesian coordinated maritime security patrol, AUSINDO CORPAT 2012, started in Kupang, West Timor on 16 April and was held in the waters between Australia and Indonesia from 19-27 April 2012. The operation included aircraft, ships and headquarters staff from both nations in a synchronised task group. The ADF contributed an Armidale Class Patrol Boat, HMAS PIRIE and an AP-3C Orion aircraft. The Indonesian Armed Forces provided naval vessels KRI KAKAP and KRI TONGKOL and a CASA NC-212 aircraft. See, Scoop Report.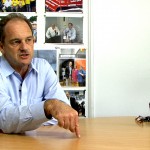 New Zealand: 36th Parallel Interview – Glenn Williams IVs Selwyn Manning on how a leadership conundrum has again arisen within the New Zealand Labour Party. Revelations have emerged that Labour leader David Shearer's office is in disarray over divided opinions on whether he should dig down deep and present himself as some sort of political attack dog – or be himself, develop a reconnection with Labour's traditional support base, and present policies that set Labour back on track. The fallout from this division has again led to talk of whether Labour has a satisfactory leadership team with the necessary talents to take on a John Key-led National Party in 2014. If the answer to that question is no, then Labour must act before February 2013 to resolve the query. Some are saying, it's a situation of better now than later. Will Grant Robertson be Labour's leader-in-waiting? See, 36th Parallel Report.