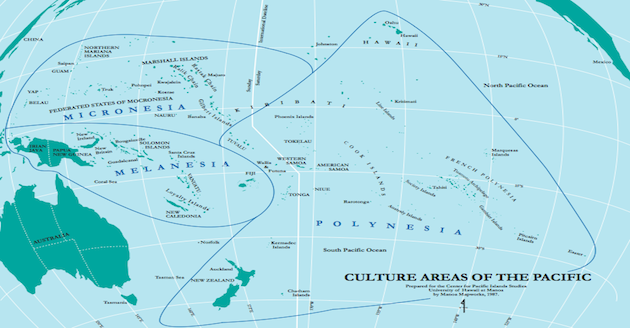 36th-Parallel Regional News Round-Up – April 11 2012
36th Parallel Assessments
[RSSjb feed="feed://36th-parallel.com/feed/" num="5″ pubdate="true" excerpt="false" charex="250″ list="ul" target="_blank" pubauthor="false"]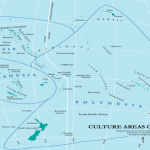 Pacific Region: 36th Parallel's Paul G Buchanan writes that corruption can be defined in a number of ways, but whichever way you approach it the Pacific Region is suffering from its effects.
Although it is unfortunate to say so, corruption is a major feature of South Pacific life. It is pervasive, endemic, often culturally rooted but now aggravated by the presence of external actors intent on securing material or political advantages within the region. According to Transparency international, the anti-corruption agency, all South Pacific nations save Australia and New Zealand rank low on transparency scales (10 being high and 1 being abysmal), to the point that there is not a single Pacific Island Country with a 2011 score higher than 4 and most scoring between 2.1-3.3 on the TI scale. See, 36th-Parallel.com Weekly Analysis Report.
Solomon Islands: Solomon Islands will continue to support Taiwan in its bid to become a recognized member of the international community. The Solomon Islands Deputy Prime Minister, Manasseh Maelanga made the assurance during the Republic of China's Navy Squadron ceremony at the Lawson Tama Stadium last week. Hon. Maelanga stated that the Solomon Islands government firmly believes Taiwan has fulfilled the fundamental principles and political realities of a sovereign state. See, Solomon Times Report.
Solomon Islands: The Solomon Islands government recently spent four million dollars to purchase 22 new vehicles from local suppliers in Honiara. Media reports stated that ten of them were bought from Tongs Corporation while 12 of them from Ela Motors. A remaining five vehicles will be supplied at a later stage. The Ministry of Infrastructure and Development's mechanical department director Henry Maere said it costs the government around four-million dollars to purchase the vehicles, calculating to about more than one-hundred thousand dollars each. See, Solomon Times Report.
West Papua: JAYAPURA (Jakarta Post / Pacific Media Watch): Letogo Kagoya, 35, who was killed during an armed attack on an airplane at Mulia Airport in the Puncak Jaya regency in West Papua on Sunday, was a journalist with the Papua Post of Nabire who was assigned to cover Puncak Jaya's regional elections. "He was one of our journalists. He had been assigned to the Puncak Jaya regency for over a year. He was a native of that region and often did round trips between Nabire and Puncak Jaya," said Papua Post of Nabire chief editor Angel Berta Sinaga, as reported by Tempo. See, Pacific Media Centre Report.
West Papua/Indonesia: Soldiers may be deployed in West Papua to assist the police in the search for the gunmen responsible for Sunday's attack on a commercial airplane, as the president demands swift justice. The attack left a journalist dead and has raised fears that pro-independence rebels are becoming more brazen and could threaten a fragile peace in the province. "This must be solved quickly," presidential spokesman Julian Aldrin Pasha said on Monday. "Those responsible should be brought to justice. This is totally unacceptable." See, Pacific Scoop Report.
Papua New Guinea/Australia: Australian foreign Minister Bob Carr is optimistic elections will go ahead on time in Papua New Guinea. Following widespread protests in the nation's capital Port Moresby on Tuesday, PNG Prime Minister Peter O'Neill has reaffirmed his commitment to a June 23 election. The issuing of writs will be delayed to allow for greater public scrutiny of the rolls, according to the country's election commissioner. See, PINA Report.
Papua New Guinea: The Morobe Provincial Government has asked the Supreme Court in Port Moresby to give orders to stop the enforcement of the Judicial Conduct Act, citing reasons that it is unconstitutional. The Provincial Government has asked for stay orders through a Special Reference, questioning the Constitutional validity of the new law. Along the same line, the provincial government is also asking the court to grant stay orders to stop the referral of a Tribunal to investigate the Chief Justice Sir Salamo Injia and senior judge Nicholas Kirriwom. Fiji/Qatar: The Minister of State for Foreign Affairs for Qatar, Dr Khalid bin Mohamed Al-Attiyah will visit Fiji this week. Dr Al-Attiyah was invited to Fiji by the interim Minister for Foreign Affairs and International Cooperation Ratu Inoke Kubuabola. Fiji and Qatar established diplomatic relations in 2010, and both countries have contributed troops to a UN Mission in Lebanon. See, PINA Report.
Samoa: The House yesterday approved in third and final reading the amended version of the administration bill seeking $10 million for the LBJ Medical Center off-island medical referral program and the bill will be transmitted today to the Senate for consideration. The Senate, which reconvenes today, following a three-day recess, has already rejected their version of the administration bill; and, it's unclear how they will react to this amended version. Olivia C. Reid-Gillet, president of G.H.C. Reid and Company Ltd, said yesterday that it's "very disappointing that the 12 representatives who voted 'yes' in the House did not take the private sector's fact-based statements into serious consideration when deliberating, but I am extremely thankful to those representatives who truly listened to our very real concerns as our people are the ones who will be affected in the end." See, Samoa News Report.