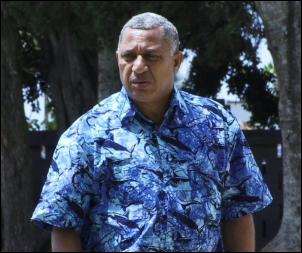 36th-Parallel Regional News Round-Up – March 28 2012
36th Parallel Assessments
[RSSjb feed="feed://36th-parallel.com/feed/" num="5″ pubdate="true" excerpt="false" charex="250″ list="ul" target="_blank" pubauthor="false"]
Audio Interview: 36th Parallel's Paul Buchanan on Radio New Zealand discussing whether China company Huawei is an ICT spy risk. Click here to listen.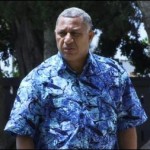 Pacific/Fiji: UVA (Pacific Media Watch): The Pacific Islands News Association meets today in Pacific Harbour, Fiji, to celebrate milestones and hold a Pacific Media Summit. The regional organisation, which turns 40 this year, is pushing ahead with its controversial agenda to engage directly with the Bainimarama regime, making that patently clear by inviting the Prime Minister himself to make the opening address at the summit tonight. The organisation has had a running feud with ex-members and several Pacific journalists, publishers and broadcasters over divided opinions on what the media priorities are for the region. See, Pacific Media Watch Report.
Tonga: Report – By Matangi Tonga in Nuku'alofa – The late King George Tupou V has been laid to rest this afternoon at the Royal Tombs, Mala'e Kula, on a bright sunny afternoon in a quiet capital, Nuku'alofa. The Royal Casket of the Late King George Tupou V entered Mala'e Kula, the Royal Tombs this afternoon on a catafalque carried by over 100 men. The catafalque left the Royal Palace after noon in a slow procession along Hala Tu'i to the Mala'e Kula, with about 1,000 bearers or Kau Fata from Tupou College and Tonga High School ex students taking turns. See, Pacific Scoop Report.
Bougainville: Disarmament, refe¬rendum and independence on Bougainville are not possible until lasting peace is established in the autonomous region, a leader said. Lasting peace will not be established until all factions involved – women, youths, churches, chiefs, ex-combatants and the self-styled Mekamui government – reconciled, president of the Mekamui government of unity Philip Miriori said. The groups met in Buka last week. See, PINA Report.
Papua New Guinea: A Commission of Inquiry into the sinking of MV Rabaul Queen in Papua New Guinea will look at whether the passenger ferry was overcrowded. Authorities rescued more than 200 people, but another 229 are presumed drowned in the February disaster. The Australian lawyer assisting the commission, Mal Varitimos, has arrived in PNG. See, PINA Report.
Papua New Guinea: OIL Search Ltd will be spending up to US$2.1 billion (K4.3 billion) on investments in PNG alone this year, which will make it the country's single largest investor during the year, The National reports. Managing director Peter Botten said yesterday that this was a very significant investment by Oil Search shareholders. Last year, Oil Search posted a net profit of US$202.5 million (K420 million), reflecting the rise of oil prices and lower exploration expenses. "So (this is) a very solid investment record in the country overall, but this year is our biggest ever," Botten said. See, Malum Nalu Report.