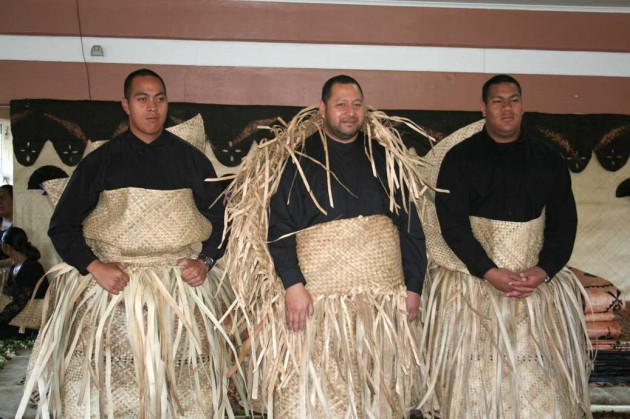 Weekly Analysis: Tonga's Reform Timeline Ensures A Return To The Past Is Impossible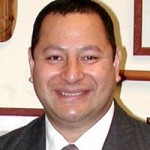 Tonga's transition from an authoritarian Monarchy-led and appointed government toward a Polynesian-style democracy received a blow of uncertainty with the death of the Late King George Tupou V. Even so, this is unlikely to cause Tonga to return to a state where its King rules all. Despite the newly appointed King Tupou VI (pictured right) being more conservative than his brother the late King Tupou V, and despite his having failed as prime minister from 2000 to 2006, Tupou VI is expected to respect the progress Tonga has made since the death of his father, the Late King Taufa'ahau Tupou IV in September 2006.
It is clear that both culturally, and politically, Tonga has established a momentum that would cause significant unrest should its transition toward a more substantive democracy be arrested.
The most significant legacy left by the Late Tupou V is the legislative electoral framework that he helped create to balance the conservative elements of Tonga's privileged class against the progression of commoners' rights as expressed within the constraints of the democratic process.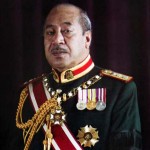 The Late Tupou V (pictured right) was an interesting Monarch. He enjoyed a "retro" elite lifestyle expressed through a cultured old English accent, Georgian in inflection as his English name would suggest. As a young Crown Prince he sculptured his identity on the fine ways of English Monarchistic traditions, enjoying fine classical music, fine living, fine food and conviviality. His outer expressions of tradition – the style of dress, his embrace of ceremony, his black London cab – were symbols peculiar to a bachelor King who enjoyed the privilege of his title. It was known he was sick prior to becoming King, and was generally known over the past six months that he was suffering from Cancer and chronic gout.
While contemporary opinion suggested King Tupou V was disinterested in Tongan affairs, Tongan Government insiders say this was not true, that he followed local politics avidly, pushed for cultural reform, refused unreasonable gift giving from villagers, and, with his coronation, cut long traditional Tongan ceremonies to half the time.
King Tupou V's father, King Taufa'ahau Tupou IV paved the way for reform when allowing a commoner, Fred Sevele, to be appointed prime minister. Sevele replaced Crown Prince Tupouto'a Lavaka as prime minister after his government defaulted on state service wages.
Tonga had been struggling to hold its economic position. In 2006, New Zealand Foreign Affairs and Trade reports noted Tonga's GDP stood at T$361 million (US$209.91 million, March 2012 conversion rate), with GDP per capita totaling T$2936 (US$1707.21, March 2012 conversion rate) and  GDP growth at 1.6%. In 2005 it exported US$13.9 million and imported US$82.9 million. Its main exports were fish, squash and vanilla, with main imports consisting of processed food, animals, beverages and tobacco.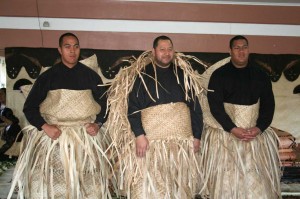 By the end of the 2005 fiscal year Tonga was heading towards bankruptcy. After six years as prime minister, the Late King Taufa'ahau Tupou IV's son Crown Prince Tupouto'a Lavaka (Pictured centre) had lost the respect of the nation's Nobility and business community and arguably lost Tonga millions of dollars through poor governance decisions. Under his father King Taufa'ahau Tupou IV's gaze, the Crown Prince resigned his prime minsitership and Fred Sevele became the first commoner to be appointed prime minister.
Enjoying the confidence of the Nobility, Sevele nudged constitutional reform toward a more meritocratic form of Government. He committed to encourage a culture be embraced where people secured work and positions based on their ability rather than their status or position of privilege. But Sevele's appointment to the prime ministership did not resolve dissent that was rising among those who sought more rapid constitutional reform than what the Monarch and the Nobility were prepared to allow. In 2006, Tonga's political system was still officially defined by New Zealand and Australia's foreign affairs bodies as a constitutional monarchy but a system where the King appointed the Cabinet.
36th Parallel Analysis – By Paul Buchanan:
Proclamation Of Tonga's New King Tupou VI A Milestone Along Authoritarian-Democratic Transition Line – The death of the Tongan King George Tupou V represents a rare moment in politics. Not only does it mark another example of dynastic succession (of the monarchical variety). It also represents another step in the gradual transition in Tonga from an absolute monarchy to a democratic regime.
( Click here to view this analysis post.)
The Nobility appeared satisfied that the status quo would suffice when in March 2005, the late Taufa'ahau Tupou IV permitted four additional ministers to be appointed from within the legislature. The four included two people's representatives and two nobles' representatives. The Tongan Legislative Assembly comprised of a cabinet of 16 ministers, with nine noble representatives chosen by 33 noble families, and nine representatives elected by universal suffrage by Tongans 21 years of age and over.
On The Brink Of Change:
After King Taufa'ahau Tupou IV's funeral in September 2006, then prime minister of New Zealand, Helen Clark, spoke to media in the gardens of the New Zealand High Commission located on a hill near Nuku'alofa. As a Pacific-aligned senior stateperson, Helen Clark had long enjoyed the respect of her Polynesian counterparts. That evening, she noted that the year prior to Taufa'ahau Tupou IV's death had been a difficult one for Tonga. Due to poor economic governance there was a widespread public service strike. Over 170 teachers had been made redundant after having their salaries cut and many went unpaid. Tonga's class sizes were huge. And there was a young and proportionally large commoner population with expectations that Tonga's strict hierarchical culture would relax its hold.
She said 2005-06 had seen "enormous division in Tonga" but that under King Tupou V there was an "opportunity" for Tonga to move ahead and that under the prime ministership of Fred Sevele there was a will to advance reform. Correctly, Helen Clark noted that Tonga's new King Tupou V would likely step back and allow democracy to develop. But the slow pace of reform was enough for many. Discontent went public and then spilled into the streets. By November 16 2006 Tongatapu's Nuku'alofa was ablaze. That sad day became known as Black Thursday.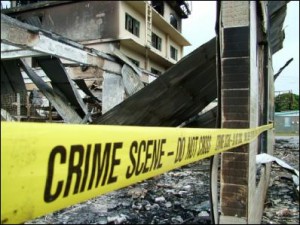 That Thursday afternoon violence broke out after a large group of youths had gathered in a park adjacent to Nuku'alofa's Parliament Buildings. Inside pro democracy politicians were negotiating a reform plan with Government ministers and officials. Common ground was not reached. Word spread amongst the gathering outside. Soon after agitation surfaced and groups of youths turned rebellious. People flocked into Nuku'alofa's central business district. Buildings were torched. Three people became trapped inside a building and died in the flames. In total eight people perished. Others took to the outer streets extending up to the Chinatown Hotel. Threats were made that the Hotel would be destroyed. The proprietors urged the youth gang, including some known as The Deportees – a loosely named association of youth and men who had been deported back to Tonga from Australia, New Zealand and the United States – to take whatever they wished and pleaded that the four story hotel be spared. The establishment was looted and the Chinese owners fled. The Chinatown Hotel was set alight. By morning a dark plume of black smoke rose above Nuku'alofa. The Chinatown Hotel was just one of hundreds of buildings that met a similar fate that night when 80 percent of Nuku'alofa burnt to the ground. The sub-text in the riots was not just discontent with the slow pace of political reform, but deep seated animus towards the resident  ethnic Chinese community.
Tonga's establishment was shattered. It feared ongoing civil unrest would destroy Tonga. The Government sought help from Australia and New Zealand. By Friday evening Tonga's international airport was secured by ANZAC soldiers and Tonga established a state of emergency. Nuku'alofa's CBD became a crime scene. Road blocks secured most of Tongatapu Island, and Australian Federal Police forensic teams assisted Tonga Police to understand the method operandi deployed by arsonists during the riots. More than 700 people were arrested in connection with the riots. Most of the riot-related trials have concluded. Sedition charges against five pro-Democracy MPs were dismissed because of a lack of evidence. (NZMFAT)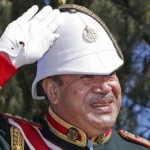 King Tupou V's strength literally rose from the ashes. Recognizing constitutional and cultural reform must not just be hinted at but be seen to be occurring, he instructed his Government to embark on constitutional and electoral reform. He delivered a speech at the closing of Parliament in 2006 that articulated an expectation that Tonga would set in train a transitional roadmap toward democracy, but that the route would not disconnect Tonga from its traditions, its nobility or Monarchy and would embrace Tonga's sense of oneness and national pride.
On June 2 2011, King Tupou V delivered a significant address from the Throne. He opened with this guidance: "There is wide spread rejoicing in the Realm at the completion of the first stage of our new democratic reforms which we may credit to the legacy of the previous government and Parliament who, without a single voice of dissent, enacted these historic reforms. The essence of these reforms is that the power to propose and to enact future reforms is firmly vested in the parliament so that we might make small adjustments often as opposed to sudden changes of great magnitude after long periods of inactivity."
2010 And Beyond:
Glenn Williams interviews Selwyn Manning on what Tonga can expect with the appointment of its new King Tupou VI. Does Tonga's democratic reform timeline ensure a return to the past is impossible? What is the Late King George Tupou V's legacy? What can we expect from the new King Tupou VI? What are the warnings that Black Thursday (the arson riots of Nuku'alofa, November 2006) send to Tonga's conservatives? What is the Futures Forecast for Tonga?
Tonga's economic challenges continue, similarly with other nations in the Southwest Pacific. Tonga's challenge is born from isolation while embracing broader definitions of globalization. It faces the challenge of meeting its energy needs amid realization that if Tonga is to meet its energy driven economic goals, controversial decisions must be made. King Tupou V's preferred solution, as expressed to Parliament in 2010, was that Tonga must explore the feasibility of establishing new nuclear energy technologies as a solution to address Tonga's energy needs. (Pacific Scoop) While reticent to publicly endorse the King's speech, Tonga's more independent ministers respectfully acknowledged the vision and in the true Tongan tradition of considered slow pace initially left the issue of Tonga's strategic energy plan unclear. Tonga's Energy Road Map – 2010 to 2020 was then developed scheduling progress points upon which Tonga can appraise its progress toward renewable energy goals. (Tonga Energy Roadmap)
Tonga continues to explore opportunities where it can evolve, as King Tupou V stated: "from an impoverished country which missed out on most opportunities to improve its circumstances in the 20th Century to a prosperous one of the 21st Century." Tonga is now better positioned constitutionally for non-royals to contest governance decisions, to debate the performance of its leaders, and to edge toward fully open and popular government. The issue of energy and the distribution of wealth accruing from foreign investment in non-traditional industries will be major yard marks of both political and economic progress.
As prime minister between 2000 and 2006, the Crown Prince Tupouto'a Lavaka failed Tonga, but as its new King Tupou VI he inherits from his older brother a pathway forward where he will not need to burden himself directly with governance and policy decision making. That is the lot of a new independent legislature. King Tupou VI's challenge is to represent the Tongan way, a Pacific island state unique in that it was never colonized but rather embraced a celebration of indigenous Kingly rule until a time when the aspirations of its common people arose to govern a partnership for the betterment of all.
But if King Tupou VI is to earn the respect of all Tongans, he will need to understand the wants of his people. The first decision he made as the newly appointed King was to bring the date of his older brother King Tupou V's funeral forward one day. The decision was seen as discourteous to the new Tongan way, at best ad hoc and lacking understanding of the pressures on Tongans and officials to meet the logistical requirements of an event of this magnitude. As businessman Melino Maka of the Auckland Tongan Advisory Council said on hearing the decision: "it shows a complete disregard for Tongans overseas who were already struggling to get to Tonga by Wednesday".
If the new King can learn from past mistakes, Tonga will progress as expected. Should he regress to pre Black Thursday ways, then another crisis, whether it be political or civil, will likely come to pass.
36th Parallel Futures Forecast: Increased political uncertainty over the next six months until the new King's agenda becomes clear. Although unrest is not anticipated, continued economic stagnation and a possible turn back to more assertive monarchical rule with a slowing of the political liberalization process could be flash points that spark unrest.
Footnote:
The 2006 riots damaged the economy with businesses in Nuku'alofa looted and/or burnt to the ground, impacting on government revenue (estimated losses to government revenue of TOP$5.7 million or 4% of total revenue) and business confidence. Even so, receipts from tourism were not significantly affected by the civil disturbance, (NZMFAT), so the negative impact was felt locally rather than in foreign-linked sectors.
NZ Ministry of Foreign Affairs information states: Following the constitutional reforms of 2010, the King remains as the Head of State, but executive authority has transferred to a Cabinet nominated by the Prime Minister. The number of elected People's Representative MPs is 17, while the number of elected Nobles Representative MPs is nine, bringing the total number of elected MPs to 26. Tonga's National legislature is defined as: Unicameral Legislative Assembly, comprising the Cabinet (currently up to 13 Ministers), nine Nobles' Representatives chosen by 33 Noble title holders, and 17 representatives elected by universal suffrage by Tongans aged 21 or over. Tonga's economy is supported by a large flow of remittances from Tongans living abroad and has been severely affected by the global economic downturn. New Zealand has provided $2.2 million in emergency budget support to the Government of Tonga for 2010/2011. Other donors have similarly provided funding. The Tongan economy is heavily dependant on remittances from Tongans who live and work abroad, mainly in the United States, New Zealand and Australia. Remittances fell by 50 per cent during the period Dec 2010- Dec 2011. (NZMFAT)
Statistics:
GDP: US$310 million (2009, World Bank estimate)
GDP per capita: US$2,991 (2009, World Bank estimate)
Real GDP growth: -1.2% (2010, GoT budget figures)
Exports (fob): US$5.7 million (2010)
Main Exports: Squash, coconuts, fish, watermelon.
Imports (fob): US$117.9 million
Main Imports: Food, machinery, fuel
Inflation: 2.9% (2010 est) (Source: NZMFAT – Economist Intelligence Unit.)