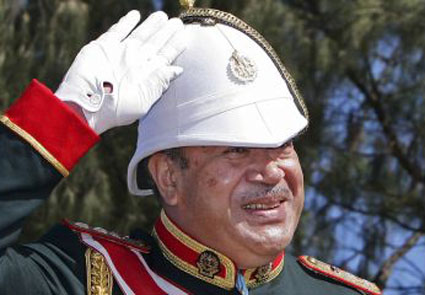 36th-Parallel Regional News Round-Up
Tonga's reformist King Tupou V dies, aged 63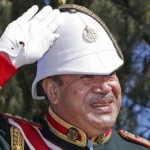 Tonga: Tonga's reformist monarch King George Tupou V, who opened the door to a transition to democracy, has died in Hong Kong. The Crown Prince Tupouto'a Lavaka was at his hospital bedside just before the king passed away last night.
In an address to the nation, the Prime Minister, Lord Tu'ivakano, announced the king had died. King Tupou V was renowned for his eccentricities as much as his democratic legacy. Government officials said Lord Tu'ivakano announced the death in Tongan on public radio but declined to provide further details until an English translation had been officially approved, Agence France-Presse reported. See, Pacific Scoop Report – By Matangi Tonga in Nuku'alofa.

See Also: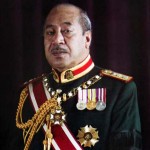 Tonga Government: Announcing of the Passing Away of a Monarch, King George Tupou V of Tonga – The Prime Minister, Lord Tu'ivakano made a brief announcement to the nation this morning at 7:00 AM on radio in Tongan language, of the passing away of Tonga's Monarch. He said…'It is with deep humility and profound sorrow, shared by the Royal Family, Nobles, Government, Church Leaders, and the people of Tonga, that I respectfully announce the most lamentable passing away of His Majesty King George Tupou V, which occurred in Hong Kong, at 3:00 PM on 18th March 2012, during his visit there.'
He added that His Royal Highness Crown Prince Tupouto'a Lavaka was at his bedside when the King passed away. Today, let us joined together in prayer for the Royal Family and the people of Tonga, as the Prime Minister concluded the sad announcement. Further details and the arrangements for the State Funeral will be made known once available. See, Tonga Government press release.
Tonga: The colourful king of Tonga George Tupou V, who brought democracy to the impoverished South Pacific island nation, died Sunday in Hong Kong at the age of 63. The monarch passed away in the southern Chinese city with his brother, the crown prince, at his bedside after being rushed to hospital. Known to the outside world for eccentricities such as his elaborate uniforms and being driven around in a London taxi, he will be remembered by his subjects for introducing the kingdom's first democratically-elected parliament. See, PINA Report.
Tonga: Tonga's veteran pro-democracy politician 'Akilisi Pohiva said that while most people knew the king was seriously ill, his death came as a shock. Pohiva said the death was also a potential financial disaster for the kingdom which has been on the edge of financial default for the last year. See, PINA Report.
Timor-Leste: Nobel laureate Jose Ramos-Horta has lost his bid to be re-elected East Timor president, failing to make it to a run-off in the country's second presidential vote as free nation, preliminary results showed Sunday. The results pointed to a second-round showdown between the opposition Fretilin party's Francisco "Lu Olo" Guterres and former armed forces chief Taur Matan Ruak, an official from the election secretariat said. See, PINA Report.
Papua New Guinea: REBEL elements on Buka Island torched three Rabaul Shipping vessels – mv Solomon Queen, Kopra 3 and Kopra 4 – on Saturday, The National reports. The vessels were towed from the wharf towards Sohano Island through the Buka passage, grounded on a reef and set alight. No lives were lost, police said, but some bags of copra aboard the vessels went up in flames. Armed men in banana boats formed a cordon to make sure no-one tried to board the ships to put the fires out. See, Malum Nalu Report.
Papua New Guinea/Australia: Australian Foreign Minister Bob Carr backs down on PNG comment – Greens leader Bob Brown believes Australia should be offering Papua New Guinea greater assistance in having a fair election, rather than threatening it with isolation. Foreign Minister Bob Carr said last week that failure by PNG to hold its planned mid-year elections would be a 'shocking model' for the Pacific. Senator Carr on Wednesday threatened a sharp Australian response if PNG Prime Minister Peter O'Neill heeded internal calls to put off mid-year elections. See, Malum Nalu Report.
Samoa: World famous British reggae group, UB40, is coming to Samoa. Henry Wulf, the man behind the much-anticipated concert in June, says the confirmation of the group's visit is fantastic news for fans here, especially on a milestone year such as our 50th Independence celebration. See, Pasifika Media Association Report.