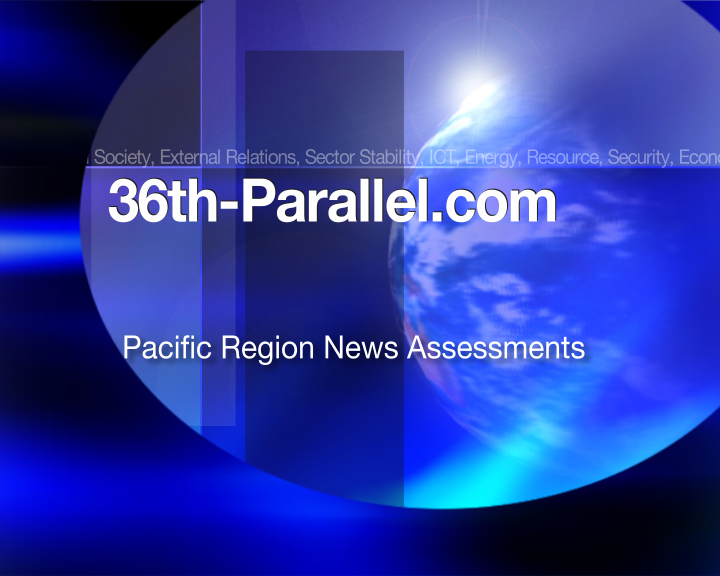 36th-Parallel Pacific Region News Round-Up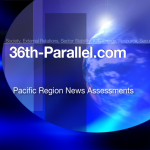 Fiji/Papua New Guinea: Fiji's military-led government is actively promoting a commercial-wing of its defense network as a recruiter and agent for private military-styled security personnel. Fiji Defence Logistics was established in 2008, less than two years after Commodore Voreqe (Frank) Bainimarama and the Republic's military overthrew the Fijian government. The company was formed under the Fiji military government's Public-Private-sector Partnership (PPP) framework.
Defence Logistics is the sole private defense company with authorization to operate inside Fiji. Additionally, Defence Logistics has established an 'extended branch' inside the politically unstable Melanesian state, Papua New Guinea. (See, 36th Parallel Report.)
Papua New Guinea: The National Court of Papua New Guinea has issued a permanent stay on proceedings against the chief justice of the supreme court.
Sir Salamo Injia was arrested last week in the capital, Port Moresby, and charged with attempting to pervert the course of justice amid police allegations he illegally diverted 213,000 kina ($94,000) into court coffers. (See, Malum Nalu Report.)
Vanuatu/Australia: Vanuatu has pleaded with Australia to withdraw the commercial import ban on kava from the Pacific.
And, Prime Minister Sato Kilman didn't mince his words when he questioned the need for the ban when "Australia has not provided any shred of evidence of kava safety." (See, PINA Report.)
Fiji: United Nations Secretary-General Ban Ki-moon today welcomed last week's announcement in Fiji of the start of a constitution-making process, saying it was an important step towards the country's return to constitutional order.
"It is critical, in his view, that this process is inclusive and participatory, and that the voices of all Fijians are heard and their fundamental human rights protected," said a statement issued by the spokesperson for the Secretary-General. (See, PINA Report.)
Tonga: Tonga has the highest rate of domestic violence, outside marriage, in the Pacific.
That's according to the first national report on Violence Against Women launched in the capital, Nuku'alofa Monday. It says that girls as young as 15 are being abused by fathers and teachers.
The report is the first ever national study on violence against women in the island kingdom and was presented to the Prime Minister Lord Tu'ivakano at the launch ceremony held at the Fa'onelua convention center. (See, PINA Report.)
For Up To The Hour Pacific Regional News, See 36th-Parallel's OSI Pacific Resources (Media) section (Security Level-A).