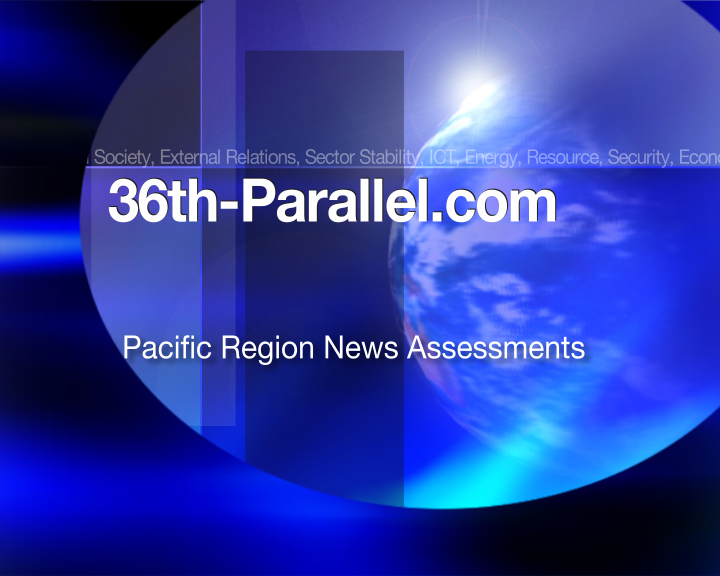 36th-Parallel Pacific Region News Round-Up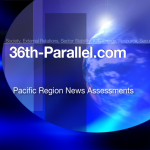 Fiji: Ousted Fiji prime minister Laisenia Qarase has spoken out against Fiji's current constitution reform plan, stating the next general election should be carried out under the 1997 Constitution. Qarase said if Fiji followed that path it could then pursue constitutional reform under an elected government rather than a military-led regime.
Qarase said government had reversed the accepted order of things with the announcement of key principles and values to be embodied in the constitution along with the appointment of the Constitutional Commission: "These important decisions should be the outcome of intensive consultations with key stakeholders and not unilateral decisions by the government," he said. (See, PMC report.)
West Papua: The voices of local workers in the world's largest gold and copper mine controlled by the US-based mining giant Freeport McMoRan in West Papua can be heard loud and clear in a new documentary that chronicles the biggest strike in the company's history.
Alkinemokiye is the latest feature documentary from filmmaker Dandhy Dwi Laksono. It captures the fight of 8000 workers for increased wages in what is believed to be the longest and most widely joined strike since the mining company began operations in Indonesia in 1967. (See, Pacific.Scoop report.)
Tonga: The Prime Minister of Tonga says the first ever report into domestic violence has brought to light the inequalities within Tongan society and will bring unspeakable decay if it's not addressed. Lord Tu'ivakano says the disturbing statistics show how women have been the focus of rejection and suppression.
Key findings reveal 77 percent of Tongan women and girls are affected by violence perpetrated by their fathers or teachers and 33 percent of married women are victims of physical violence. (See, Pasifika Media Association report.)
Pacific Region: Pacific NGOs have called on their governments to follow the lead of the Northern Territory in banning experimental seabed mining.
The Northern Territory Government of Australia has announced a temporary ban on seabed mining in its coastal waters until 2015. (See, PINA Report.)
Fiji/Vanuatu: Fiji's Prime Minister and Melanesian Spearhead Group chairman Commodore Frank Bainimarama has been installed as Chief of Malampa, one of the largest provinces in Vanuatu.
Bainimarama who is heading a Fiji government delegation to Vanuatu for MSG talks, was bestowed the title of 'Warwar' or chief of the island of Ambrym which lies in northern Vanuatu in Malampa province. (See, PINA Report.)
Papua New Guinea: GRAND Chief Sir Michael Somare has assured the people of East Sepik that his health condition is good and he plans to return to parliament, The National reports.
He said he would be in the province this week to talk to them.
Sir Michael's message was relayed from Singapore to the local radio station NBC Wewak last Friday. Sir Michael is in Singapore for a medical review. He said doctors had confirmed he was in good health. (See, Malum Nalu report.)
New Zealand/Fiji: New Zealand's foreign minister says he's keeping an open mind about sanctions on Fiji, after the Fiji prime minister announced plans to consult the public on a new constitution.
Fiji's Prime Minister Frank Bainimarama says a new constitution will be ready by February next year. (See, PINA Report.)
For Up To The Hour Pacific Regional News, see 36th-Parallel's OSI Pacific Resources (Media) section (Security Level-A).