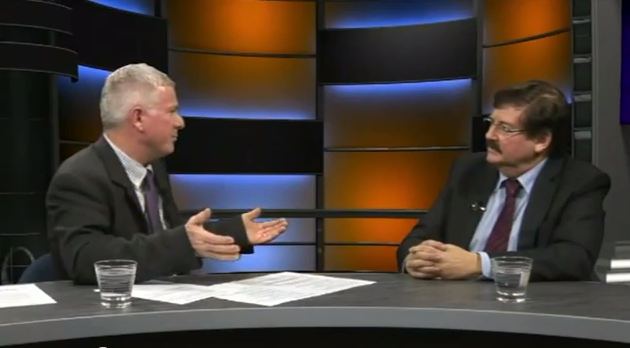 TriTV Interview – Selwyn Manning IVs Matt Robson on Foreign Affairs and the Value of Aid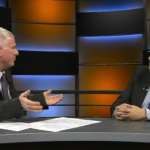 Beatson Interview – Selwyn Manning IVs Matt Robson on foreign affairs, New Zealand's independent brand, and the value of development aid.
Matt Robson is a former New Zealand Associate Minister of Foreign Affairs, and a minister responsible for NZAid in the first term Labour/Alliance Government. He has spoken extensively overseas on nuclear non-proliferation.
Questions Include:
Strength of New Zealand's Argument:
Let's look at the strength of New Zealand's global brand from a foreign affairs point-of-view.
How has New Zealand's foreign affairs wing been affected by the National-led Government's cuts and restructuring plan?
In particular, how has this very public slouch between the Minister Murray McCully and our diplomats affected New Zealand's ability to persuade other nations on issues of morality and peace?
Benefits of our Aid:
New Zealand's aid budget has fallen to around half of what the Australian Federal Government has committed to (as a percentage of GDP) – Why this is so, and what advantages has this offered to Australia over New Zealand?
How important is New Zealand's aid contribution? Is it tied to its international reputation?
How effective is aid as a mechanism of returning real value back to the donor country?
How relevant is New Zealand now among donor nations targeting the Pacific?
Should New Zealand embrace the Pacific region as its community and share its wealth within the Polynesia sector via targeted aid? If so, why?
And how can New Zealanders be assured that aid funds actually go toward targeted development projects?
New Zealand's United Nations Security Council Bid:
When I interviewed Labour's foreign affairs spokesperson Phil Goff on this program he said New Zealand would need to lift its aid offering as a percentage of its GDP if it is to gain respect among other nations, to be seen as a credible candidate for the UN Security Council bid.
What's your take on this?
And do you feel New Zealand's campaign to be appointed as a non-permanent member of the UN security council is a goal worth pursuing?
The Beatson Interview broadcasts weekly on Triangle TV and webcasts on LiveNews.co.nz.