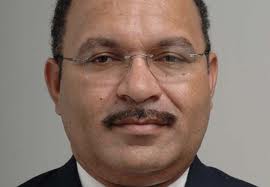 36th-Parallel Regional News Round-Up – April 16 2012
36th Parallel Assessments
[RSSjb feed="feed://36th-parallel.com/feed/" num="5″ pubdate="true" excerpt="false" charex="250″ list="ul" target="_blank" pubauthor="false"]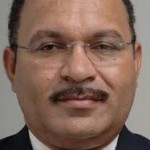 Papua New Guinea: Papua New Guinea's Prime Minister Peter O'Neill has announced the country is in a constitutional crisis, one created by the continuing stand-off between parliament and the judiciary. And in reaction to last Tuesday's Supreme Court decision to negate the effects of the judicial conduct law in its entirety, he said parliament would now invoke its oversight powers. Both actions – the incursion into parliament's powers to make laws by the Supreme Court and O'Neill's threat to invoke oversight powers – have no precedence. While O'Neill did not specify how the oversight powers might be applied, it is most likely that parliament will use it to overturn the Supreme Court decision. See, PINA Report.
Australia/Myanmar: Australia's government has announced an easing of sanctions and moves to normalise trade ties with Myanmar following recent reforms by the country's civilian government. But Bob Carr, Australia's foreign minister, said on Monday that sanctions would remain in place against about 130 military officials to keep up pressure for further reforms. Carr said Myanmar President Thein Sein was among 260 civilian officials who would no longer be subject to financial restrictions and travel bans. "That removes many of the civilians from the list, and that includes President Thein Sein and government ministers," he said. "But senior serving military officers and people of human rights interest will stay subject to those Australian sanctions." See, Al Jazeera Report.
Timor Leste: Citizens of East Timor are going to the polls to elect a new president in a run-off vote, as the country prepares to celebrate its first decade of independence. Voters queued before polls to cast their ballots in a poll that sees Franciso Guterres "Lu Olo" take on Taur Matan Ruak, both heroes of the 24-year war against Indonesia for independence. The winner of the contest will replace Nobel Prize-winning incumbent Jose Ramos-Horta, who trailed in third place in the first round of voting, held on March 17. While the role of the president is largely ceremonial, the post has enjoyed a high-profile under Ramos-Horta, and the elections are the first of a series of landmark events in the country of 1.1 million people. See, Al Jazeera Report.
Fiji: Aid groups in Fiji say hundreds of people are still waiting for assistance, after deadly flooding swept away houses, roads and bridges about a fortnight ago. The weather bureau issued fresh flood warnings for low lying areas over the weekend. The Sevashram Sangha Fiji organisation is delivering food and other assistance to those affected by the flooding. The group's coordinator Akhilesh Prasad has told Radio Australia hundreds of people in remote areas still haven't received any assistance since the first round of flooding. See, PINA Report.
New Zealand/Indonesia: The sensitive issue of West Papua will be addressed when John Key meets with Indonesian leaders in the capital Jakarta, the prime minister vows. Key, Trade Minister Tim Groser and a 26-strong business delegation arrived in Jakarta last night on a three-day mission aimed at boosting trade in non-agricultural areas such as education, aviation, tourism and geothermal energy. Efforts to make West Papua independent are a contentious issue for Indonesia, which sees the province as a touchstone of its territorial integrity. The Greens had called on Key to raise concerns about human rights, particularly the jailing of five freedom activists, known as the Jayapura Five, on treason charges. See, PINA Report.
New Zealand/Indonesia: New Indonesia-Auckland air route welcome news for tourism
Tourism New Zealand (TNZ) Chief Executive Kevin Bowler says the memorandum of understanding (MOU) signed today between Indonesian carrier Garuda Airlines and Auckland International Airport will be welcome news for the tourism industry. "A new carrier into New Zealand offers the tourism industry an opportunity to attract greater number of Indonesians in coming years," he says. The MOU signals an intention from Garuda Airlines to begin a direct service from Indonesia to Auckland as soon as market conditions and aircraft availability allow. There are currently no direct services between Indonesia and New Zealand, although Air New Zealand is scheduled to begin a limited season of twice-weekly flights to Bali in June. See, Business Scoop Report.
New Zealand: Rena Aftermath Continues For Maori Villages – As noodles and milk powder from the Rena wash up on Coromandel beaches, a Tauranga Maori leader says it is still Maori communities that have to deal with many of the worst impacts. Ngai Te Rangi chair Charlie Tawhiao says while it makes the news whenever oil or debris from the sunken cargo ship hits a popular beach, there is little media attention to the regular discharges on to Matakana, Maketu and Motiti. He says those predominantly Maori communities have always been dependent on the food they harvest from the sea. See, Waatea Report.
New Zealand: New Envoys To Present Their Credentials – Envoys for Chile, Samoa, Senegal, Ireland and Rwanda will present their credentials to the Governor-General, Lt Gen Rt Hon Sir Jerry Mateparae, at Government House in Wellington tomorrow (Tuesday 17 April). The ceremony, which will include a Māori ceremonial challenge, and a military guard of honour provided by the New Zealand Army, begins at 11am. The Ambassador of Chile, HE Mr Isauro Torres, was Director of the Division for North America, Central America and the Caribbean Affairs in the Chilean Ministry of Foreign Affairs from 2009 to January this year. Mr Torres is based in Wellington. See, Pacific Scoop Report.