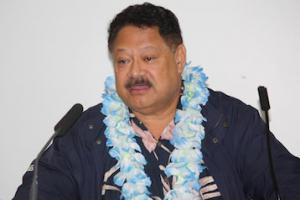 36th-Parallel Regional News Round-Up – March 30 2012
36th Parallel Assessments
[RSSjb feed="feed://36th-parallel.com/feed/" num="5″ pubdate="true" excerpt="false" charex="250″ list="ul" target="_blank" pubauthor="false"]
Video Interview: 36th Parallel's political analyst Selwyn Manning is interviewed by Glenn Williams on why New Zealand's Minister of Foreign Affairs, Murray McCully, is seemingly failing to govern his ministry and failing to provide it leadership through a reform and restructuring phase. Click here to listen.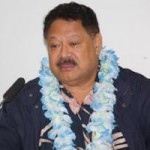 Fiji, Suva: (Radio Australia Pacific Beat/Pacific Media Watch): A Papua New Guinea government official has been called arrogant and ignorant after claiming at the Pacific Media summit that it's not the media's role to challenge governments. Paulius Korini, deputy secretary of PNG's department of information and communications, told Pacific Beat on Tuesday that rather than challenge governments the media should work in partnership with governments. Mr Korini called for more responsible reporting by journalists. Tongan delegate at the summit in Fiji, Kalafi Moala, says he's spoken to several other delegates who have seen the transcript of the interview, and they are as angry about it as he is. See, Pacific Media Centre Report.
Fiji: A health expert has told media personnel climate change is also a health issue and the media can help identify and solve climate-related problems. Dr Josaia Samuela, from the Public Health Division of the Secretariat of the Pacific Community, said people need to make the link, because basic needs such as food and water are directly dependent on climate: "The physical environment and non-human species are the primary victims of climate change, while the human impacts of climate change are distant, experienced somewhere else, and at some time in the future," he said. See, Pacific Scoop Report.
China/Fiji/Melanesia: China said Thursday that the Melanesian Spearhead Group (MSG) played an important role in promoting stability and development in the Pacific region. Addressing the opening session of the two-day special MSG Leaders Summit in Fiji's capital Suva, Chinese Ambassador Huang Yong said "We (China) believe that MSG will make greater achievements and contribute to the stability and development in the region together with other regional and sub – regional organisations," Yong said. "China is glad to note that in the past two week, the MSG meetings have been progressing well on the many areas that were discussed." See, PINA Report.
Fiji/Melanesia: Fiji's Prime Minister Commodore Frank Bainimarama has handed over land leases to representatives of Melanesian countries to build chanceries. The first three leases were given to the governments of Solomon Islands, Papua New Guinea and Vanuatu yesterday. Commodore Bainimarama said there was also land allocated to the Frontier de Liberation Nationale Kanak Socialite of New Caledonia. He said the land leases re-affirmed Fiji's commitment towards strengthening the Melanesian Spearhead Group (MSG). See, PINA Report.
Tonga: Tonga's democracy warhorse, 'Akilisi Pohiva, is to push a private member's bill in Parliament to bring in a full representative voting system, firing a broadside at the sitting Prime Minister for failing to take action on anti-corruption measures. Pohiva, 70, leader of the Democratic Party, has been campaigning for reform for more than 30 years. At the last election, under the country's new constitution, the nobles elected nine MPs and the population elected 17, 12 of whom were from Pohiva's party. But the former broadcaster and newspaper owner was blindsided by the other five crossing the floor to support the nobles, ensuring that an aristocrat, Lord Tu'ivakano, became Prime Minister. See, PINA Report.
Papua New Guinea: Prime Minister Peter O'Neill last night called on investors to show genuine commitment as PNG's development partners, The National reports. He was at the launch of Oil Search Ltd's multi-million kina Oil Search Health Foundation at the Gateway Hotel in Port Moresby. The foundation will employ more than 80 people, a budget of more than A$24 million (K48 million) in its first year of operations and work in nine provinces of PNG. The project represents a long-term commitment by Oil Search to make a positive difference to society. See, Malum Nalu Report.