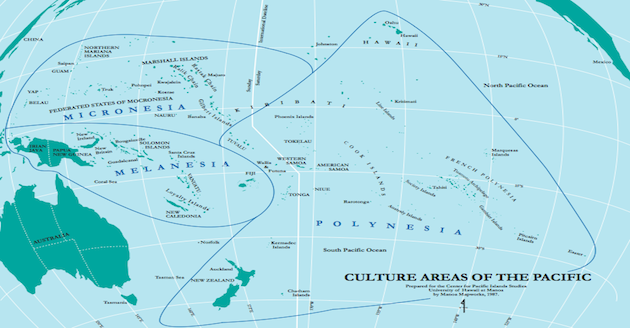 Pacific Scoop: Report – By Shaun Tandon, Neil Sands and Rachel Reeves on Rarotonga
Secretary of State Hillary Clinton has vowed the United States will remain active in the South Pacific for the "long haul" but says the region is big enough for a rising China.
Clinton announced some $32 million in new aid projects as she became the first US secretary of state to take part in the traditional dialogue after the Pacific Islands Forum leaders summit, in a sign of renewed interest in the vast region.
Clinton's visit came as many island states have been forging closer ties with China, which according to Australia's Lowy Institute has pledged more than $600 million in low-interest and mostly strings-free loans to the South Pacific since 2005.
In other developments:
Forum leaders have declared they are open to "re-engaging" with Fiji, but not on a Forum level until the country holds democratic elections.New Zealand Prime Minister John Key said after Forum deliberations concluded yesterday that while "some progress has been made" in Fiji, the country would not be re-instated into the Forum until it goes ahead with its proposed democratic elections.
New Zealand has pledged $50 million over the next three years to support Pacific fisheries surveillance and management, and Cook Islands Prime Minister Henry Puna intends to seek further assistance for fisheries issues from US Secretary of State Clinton today.
The Cook Islands has announced the creation of the world's largest marine park, covering a huge expanse of ocean nearly twice the size of France.Prime Minister Henry Puna, who officially launched the initiative at the opening of the Forum on Tuesday, said the 1.065 million sq km reserve is "the largest area in history by a single country for integrated ocean conservation and management".
Puna said protecting the Pacific, one of the world's last pristine marine ecosystems, was the Cooks' major contribution "to the well-being of not only our peoples, but also of humanity". He encouraged other Pacific leaders to support similar initiatives.
Pacific rivalries
Clinton, who will visit Beijing next week for talks on the often fractious relationship between the world's two largest economies, played down rivalries with China in the South Pacific.
"We welcome the opportunity to work with your development partners – Japan, the European Union, China," she told Forum leaders.
"We all have important contributions and stakes in the region's success to advance your security, your opportunity and your prosperity," she said.
"I think, after all, the Pacific is big enough for all of us," she said.
Chinese state media have accused Clinton of seeking to "contain" the rising Asian power through her latest tour of the region.
But China's Vice Foreign Minister Cui Tiankai also sounded a conciliatory note during the Forum, denying that Beijing was competing with the United States.
Shaun Tandon and Neil Sands report for Agence France-Presse and Rachel Reeves is political reporter for the Cook Islands News.
43rd Pacific Islands Forum Communiqué
This item is republished courtesy of Pacific.Scoop.co.nz.
Unless expressly stated otherwise, the findings, interpretations and conclusions expressed in this media release item do not necessarily represent the views of 36th Parallel Assessments.