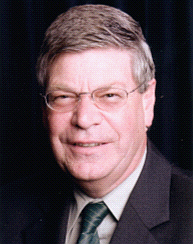 The Weird Twist Underlying the NZSIS Raid on Fiji's Pro-Democracy Movement
Dispatch – By Selwyn Manning.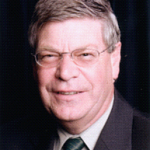 Yesterday
veteran Pacific journalist Mike Field broke this story where New Zealand's Security Intelligence Service raided a Mt Albert dairy (grocery) owned by former Fiji Cabinet minister Rejesh Singh.
A SIS officer, accompanied by three police officers – presumably members of the Police's special investigations group (SIG) – took possession of Mr Singh's computer, cellphone and photographs.
It was in relation to allegations that a plot was being developed to assassinate Fiji's military prime minister Commodore Voreqe (Frank) Bainimarama.
Image: New Zealand Security Intelligence Service director Dr Warren Tucker.
Singh said the SIS indicated they were investigating the alleged plot, and whether former Fiji military colonel Ratu Tevita Mara was behind the said plot. Tevita Mara is currently exiled in Nuku'Alofa after escaping prior to his arrest in Fiji on charges laid by the military regime that accused him of plotting to overthrow Bainimarama in 2011.
It looks likely the NZSIS/SIG investigation is attempting to answer questions such as:
* Was an assassination plot discussed?
* if so, did the plot contain a credible plan and pose a real threat?
* or whether the information received was simply scuttlebutt – misinformation emerging out of two fractious pro-democracy groups?
One can expect that the NZSIS/SIG investigation was/is broader than being a simple visit to Mr Singh's dairy.
Now there is a weird twist to this situation.
Rejesh Singh is a former junior cabinet minister in the Laisenia Qarase government. He claims to be a friend of Ratu Tevita Mara's for over 40 years. He is involved in the pro-democracy Fiji groups here in Auckland, but represents a more indigenous nationalistic brand of democracy that is a rival of the Coalition For Democracy in Fiji group that he is incorrectly reported to be aligned to. Rather Singh is a member of the Fiji Democracy and Freedom Movement's New Zealand chapter. The FDFM is largely based in Australia.
The Coalition For Democracy in Fiji group and the FDFM were openly attacking the credibility of each other in July 2011 after the Coalition claimed Ratu Tevita Mara was guilty of human rights abuses and torture in the immediate post-2006 Fiji coup period while he was still an active member of the Republic Of Fiji Military Forces.
A spokesperson for the Coalition Nik Naidu (widely respected in pro-Bainimarama circles) urged the New Zealand Police to investigate Mara under the Crimes Of Torture Act. Police confirmed they were investigating the claims but no charges were laid when Tevita Mara travelled to New Zealand, nor were any arrests made during the numerous visits he made to New Zealand since July 2011.
It was that complaint laid by the Coalition that caused Rejesh Singh to further distance his FDFM chapter from the Coalition group.
Questions remain:
* Where did the NZSIS get its information from?
* Was the information acquired due to the use of robust surveillance?
* Or was the information acquired through word of mouth, in other words, a tip-off?
* And why did the SIS/SIG not provide Mr Singh with a copy of their Search Warrant?
As we can ascertain, the two groups are deeply divided. The Coalition openly accused Tevita Mara of crimes, Tevita Mara is the close friend of Rejesh Singh.
It would appear probable that the NZSIS/SIG received information from those opposed to the Ratu Mara group. Or at least the clash between the two groups certainly rocked the pro-democracy movements in Auckland and created a receptive and divided community within which the SIS and SIG could glean information and claims from.
However, as is with issues of security intelligence, the public is left wondering whether there was in fact an issue of criminality and a plot to assassinate Bainimarama or whether the allegations were unfounded and based on rumor and conceived from spite.
Links:
95bFM's The Wire: Recorded Live on 19/07/12 – Selwyn Manning and Simon Maude on NZSIS Raid on Pro-Democracy Fiji Groups In Auckland.