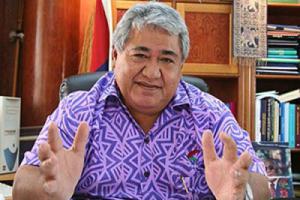 36th-Parallel Regional News Round-Up – March 24 2012
36th Parallel Assessments
[RSSjb feed="feed://36th-parallel.com/feed/" num="5″ pubdate="true" excerpt="false" charex="250″ list="ul" target="_blank" pubauthor="false"]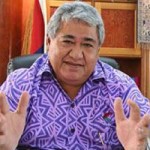 Samoa/Fiji: APIA (Samoa Observer / Pacific Media Watch): Prime Minister Tuilaepa Sa'ilele Malielegaoi has taken another jab at Fiji's military leader Frank Bainimarama. This time, Tuilaepa claims to have seen photos of soldiers killed during Bainimarama's regime, which he described as "gruesome. The photos were taken by a priest I trust," Tuilaepa said in a statement issued by the Office of the Press Secretariat, yesterday. "And I am now more convinced at the level of violence and ruthlessness this man is capable of. The Pacific is known for peace and harmony. It's perhaps the last vestiges of paradise in the world." See, Pacific Media Centre Report.
Tonga: The death of King George Tupou V was unexpected for all – especially for family and close friends. Neil Underhill is an Honorary Correspondent for the British government to King Tupou V. He is also a close personal friend. Born in Fiji, he has lived most of his life there and frequently travels to Tonga to see the King. He strongly disagrees with those who describe "HM" as eccentric and instead remembers him as a man of "impeccable dignity". Alex Perrottet speaks to Neil Underhill, Honorary Correspondent for the British Government for Tonga and close personal friend of the late King. See, Pacific Scoop Report.
Papua New Guinea/Australia: Australia is ready to provide local authorities with logistical support to ensure a free, fair and peaceful general election in June. Australian Defence Force joint chief of operations Lt-Gen Ash Power said in Mt Hagen yesterday that his men would be providing any assistance needed by the PNG Defence Force. See, PINA Report.
Papua New Guinea: Papua New Guinea's former Prime Minister Grand Chief Sir Michael Somare is saddened by the continued unconstitutional beha¬viour of the Peter O'Neill government. Speaking to people in East Sepik, Sir Michael said: "It is important for Papua New Guinea to immediately hold the general election to put an end to the barrage of unconstitutional acts, like the latest passage of the Judicial Conduct Bill. See, PINA Report.
Papua New Guinea: SEVERAL thousand demonstrators have converged on the entrance to the University of Papua New Guinea to protest against new laws that give parliament the power to effectively suspend judges, The National reports. The protesters, many of them students at the university, say they will march on government offices unless Prime Minister Peter O'Neill or his deputy, Belden Namah, come to collect a 4000-signature petition against the law. See, PINA Report.
Australia: Australian police have arrested 15 men suspected of participating in a child pornography network. The suspects are believed to have produced and shared material exploiting children, using file sharing networks. The federal police said they raided 19 locations and confiscated computers, mobile phones and hard drives containing hundreds of thousands of children's images and videos. See, Reuters Video Report.